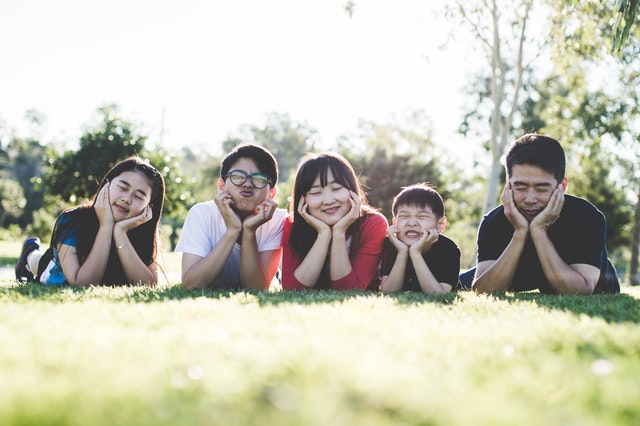 Can you believe that we're already in the year 2020? If you were born before 2000, you probably feel like the 1980s are still 20 years ago! While we may have grown up, established careers, homes, and even families of our own, it's still a crazy feeling to be living in the 2020s.
As you reflect on New Year's resolutions and plans for not only the year, but the coming decade, don't forget one very important thing: Make time for traditions.
Family traditions are the source of so many happy memories, and no matter how old we get or how far from home we may travel, those traditions can help us feel at home again. So what traditions do you share with your kids? If you're looking for ways to make memories and get closer as a family, check out these ideas for family traditions
Family Traditions to Start With Your Kids
Helping Hands
One of the best traditions you can pass on to your kids is a legacy of serving others. There are so many ways to give back to the people around you and teach your kids compassion, from mowing an elderly neighbor's lawn, to the way you treat homeless people, to helping out in your kids' classrooms. While empathy and compassion are important to focus on every day, you can also turn lending a helping hand into a family tradition that you and your kids will cherish. Choose a day once a month, quarter, or year to be family service day. Take the whole family to volunteer or give back in some way, for example:
Adopt a road, beach, or pond and (safely) pick up trash. You don't have to officially adopt a highway. Just start taking care of the land around you and take pride in keeping it clean and safe to the best of your abilities.
Volunteer at a food bank or soup kitchen, sorting food donations, preparing food, or serving food to people who need it.
If your kids are old enough, consider working on a Habitat for Humanity house or some kind of community building project. They'll learn valuable building skills and you'll all feel a sense of pride knowing that you built something together.
Family Fun Night
Life can get so busy, and it's important to make time for the people who mean the most. Set aside a day every week or month to have guaranteed family hangouts. Our Family Skate session every Saturday is a great way to spend some time bonding with your kids while having a blast!
Birthday Bashes
Birthdays are extra special when you have a family tradition (or several) to go along with them! Some fun birthday traditions include:
Birthday time capsules – Each family member gets a shoe box or other small container, and every year on their birthday they add an item or two to remind them of the last year. When your kids are 18, the whole family can look through and see what they were into when they were dinosaur-obsessed at 6 or going through a goth phase at 14.
Movie night – Have a family movie night and let the birthday kid pick the movie and a snack.
An awesome birthday party – You never forget those really cool childhood birthday parties, especially when your parents, aunts, uncles, grandparents, and friends are there. At Rainbow Skateland, we throw the best birthday parties in Lockport!