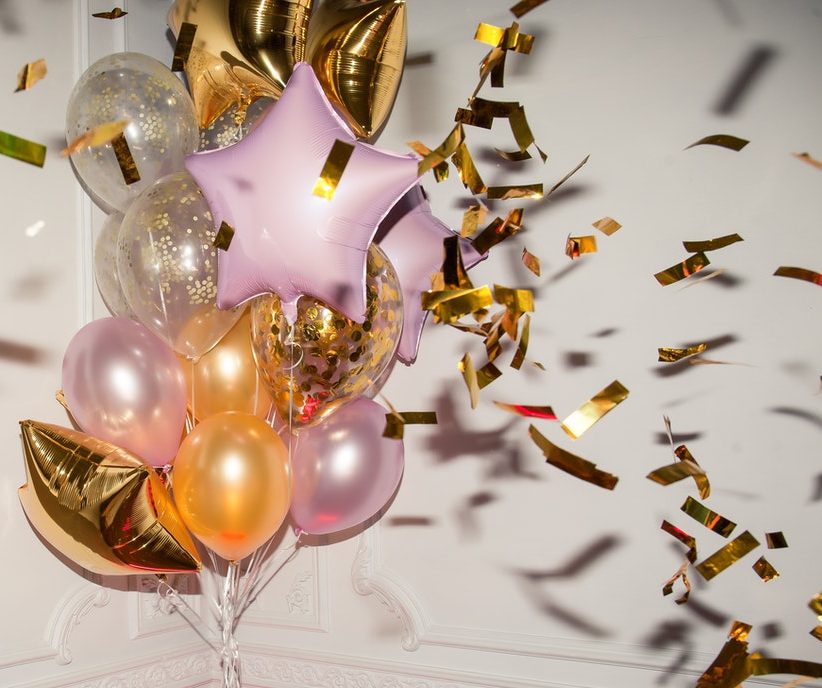 Ah, tweens: The age group of kids that are not little, but not quite teens. You could say they're in between! While teenagers are notoriously hard to please (It's hard to do anything right in your teen's eyes when simply existing as a mom/dad is "like so EMBARASSING!"), the tween parent struggle is real. It's an age when you can't just let them plan their own party (they are kids, after all), but they're definitely not going to be content with the same old clown and pony show. Planning a tween birthday party requires a little more thought, but don't worry! With these creative tween birthday party themes, you can impress your almost-teenager and give them a party they'll love. They might have so much fun they're even willing to give you a hug in front of their friends. Miracle of miracles, right?
Tween Birthday Party Themes  
Roller Skating Glow Party
Roller skating is a great birthday party activity for all ages, but tweens will especially love the socializing, music, and of course, skating. Skating rink birthday parties give them enough freedom to do their thing and feel a little more grown-up, but you can still rest easy knowing that they're in a safe environment. 
To throw a skating party that your child and their friends will really enjoy, step it up a notch with a Super Glow Party! Our glow party package includes all of the fun, value, and convenience of our other party packages, but also includes glowing and blinking cups, necklaces, table decorations, and toys. We've never met a tween that didn't love a glowstick and our glow parties turn the fun up to 11. And that's not to mention the TikTok potential! They'll love it for the #aesthetic alone. 
Retro Costume Party
Speaking of social media, tweens love any opportunity to get dressed up in fun and outlandish clothes and take photos with their friends. Channel that into a retro costume party for your tween and their friends! 
This party theme actually pairs perfectly with roller-skating parties because there are so many iconic skating rink looks to be inspired by. Cher in full roller disco glory? Check. De La Soul bringing that early 90s hip hop style in "A Roller Skating Jam Named Saturdays"? Double check. Madonna, Beyonce, Jessica Simpson, Robbie Williams, et al bringing a distinctly early-aughts vibe to the roller skating music video genre? Yep, you got it—check! 
A Few of Their Favorite Things Party
Your tween's birthday party should be all about celebrating them, so why not think of some ways to incorporate all of their favorite things into a birthday party? If they love gaming, organize a video game tournament party with their friends. Do they love to get crafty? Do a tween-friendly version of a "sip and paint" party. Choose the menu based on their favorite sweet and savory foods. There's no law that cake is the only birthday dessert allowed. Why not treat them and their friends to some birthday boba tea, donuts, chocolate-dipped fruit, or rice crispy treats?