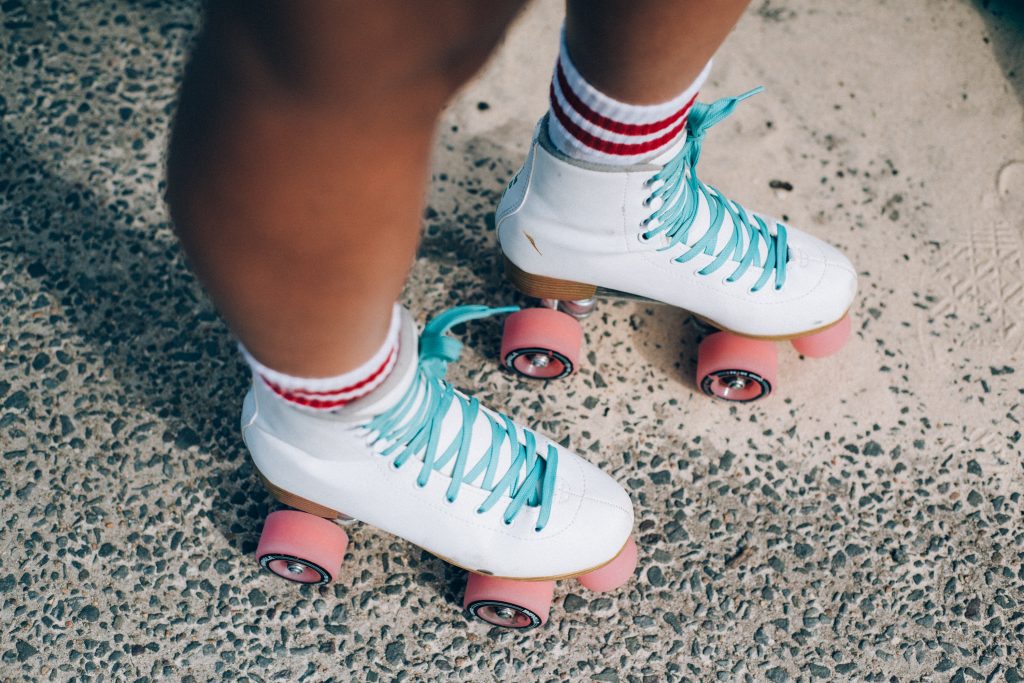 So, you've finally taken the plunge and purchased your own pair of roller skates. No longer will you be subject to rental fees or generic skate styles! You've got your dream skates and you're ready to roll, but before you hit the rink (or the road) make sure you know how to keep your skates in good condition and what not to do. 
One of the most common ways to ruin roller skates is to let them stay wet. If you sweat in your skates, or perhaps you were skating outdoors and got caught in the rain, it's imperative that you dry them off as soon as possible! Use a soft cloth to wipe down the outside, then loosen up the laces, open up the tongue of the boot, and wipe the inside down as well. DO NOT attempt to dry them faster with a heat source, because that may warp the boot and throw off the fit.
Want to shorten the life of your skates? Never clean them! Whether you're skating indoors our outdoors, they're likely to pick up a good bit of dirt and debris over time. If left untouched, this junk will gum up the workings of your skate and decrease performance. Cleaning your skates is actually very easy and there are a ton of videos you can watch to learn how. 
Are you seeing a pattern here? Neglect is the death knell for skates. The last way to ruin your skates is to ignore their maintenance needs. You should check your skates regularly to see if the trucks are tightened and the toe stops are on securely. It's also important to examine your wheels and replace them if necessary.
Now that you know what to do and what not to do with roller skates, you can get rolling! Visit us at Rainbow Skateland for roller skating in Lockport, NY, and get the roller skating supplies you need from our pro shop.