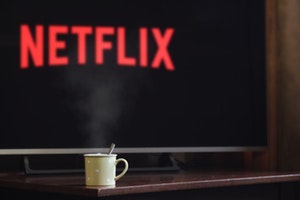 It's cold, wet, and dreary outside, and your kids are going stir crazy. You know that Netflix and Disney+ are only going to keep them distracted for so long, and then what? You need the cure for cabin fever and you need it NOW. Fortunately there's plenty of winter fun to be had if you know where to look. Check out these things to do in Lockport, New York during the winter, and get ready to make some memories with your family.
Winter Activities in Lockport
It can be hard to make yourself get up and be active when it's cold and wet outside, but once you do, you'll be glad! Indoor activities allow you (and especially your kids) to burn off some of that pent-up energy and stretch your legs.
Go Roller Skating (And More!)
Visit us at Rainbow Skateland for an afternoon that's not just fun, but also active! Roller skating is a great workout for all ages, with health benefits ranging from aerobic conditioning to stronger leg and core muscles. Learning to skate gives your kids a physical activity they can enjoy for the rest of their lives, and can help them develop their balance and agility skills.
In addition to roller skating, we also have an inflatable indoor playground—the Bounce Zone—for kids up to 54" tall, plus an arcade and Lasertron laser tag! There's no better place to spend a cold, rainy day in Lockport than having a blast and making memories at Rainbow Skateland.
Test Your Skills at Rock Climbing
Another great indoor activity near Lockport is rock climbing. Indoor rock climbing gyms are an exciting, challenging, and adventurous way to get moving during the harsh New York winter. Kids as young as 7 can learn to climb, so if you have a kid that loves to scale anything she can get her hands on, rock climbing might be just what your family needs.
Between roller skating and rock climbing, you and your kids will get a fantastic strength-building workout for your upper body, lower body, and especially your core!
Check Out Buffalo's Museums
Lockport, Buffalo, and Niagara County are rich with history, and we have some great museums to explore when you want to get out of the house without being out in the cold. Pick one of the Buffalo history museums to explore with your kids, and learn about our area's history from the Underground Railroad and the steel industry to frontier life and the Erie Canal. 
In addition to some wonderful history museums dedicated to a number of topics, there's also the Buffalo Museum of Science and the Burchfield Penney Art Center at SUNY Buffalo State. 
No matter what you get up to this winter, we hope you have a fun time doing it! What are your favorite winter activities in Lockport and Niagara County?