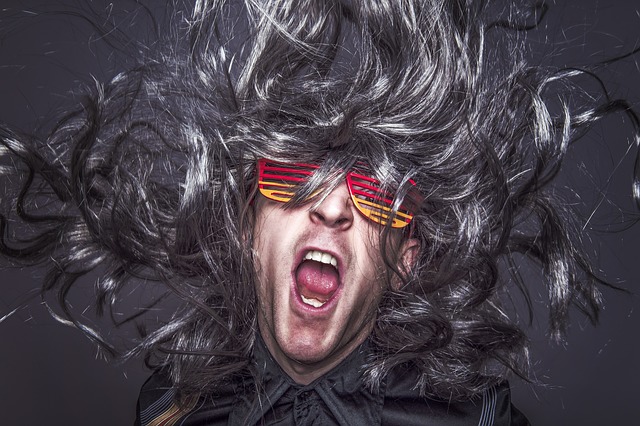 Raise your hand if you love Halloween! Arguably one of the most fun holidays on the calendar, Halloween is a great excuse to eat candy, dress up, and have a scary good time with friends. Why not celebrate with a spooky costume skating party for your friends and family this year? Read on to learn 5 reasons you should host a Halloween roller skating party at Rainbow Skateland.
Dress for (Halloween Party) Success
The number one reason to host a Halloween party of any kind is because dressing up is just plain fun! Halloween costumes aren't just for kids; adults should exercise their imaginations as well, and where better to do that than a Halloween costume party? Make sure your guests know that costumes are required, then get ready to blow up Snapchat and Instagram with awesome pics of you and your crew.
Get Your Guests Gabbing
Costume parties are a great way to break the ice if you're inviting people from different social circles. There's no need to worry whether or not your best friend will hit it off with your work friends or neighbors, because they'll already be having a conversation about who would win in a fight, Frankenstein or Eleven from Stranger Things? (Spoiler alert: Obviously El.)
Skate Away Those Candy Calories
Obviously one of the best parts of Halloween is the candy, but it's important to maintain balance when it comes to health and nutrition. Roller skating parties are great because they are not only fun, but also get everyone up and active! Roller skating burns calories and tones muscles in your abdomen, quads, glutes, and calves.
Avoid Weather and Safety Issues
When planning an event of any kind, it's always important to take the weather into consideration. Hosting your event indoors removes the stress of wondering whether it will be ruined by rain, lightning, or wind. Furthermore, many parents these days are concerned about letting kids go out trick-or-treating. Booking a Halloween skating party with us is a safe alternative to unsupervised or dangerous trick-or-treating around town. Kids and families can enjoy your Halloween party without having to worry about erratic drivers, stranger danger, or sugar-fueled kids running amok in the dark.
Easy Fun for Ghouls and Boils
Hosting at home, school, or church requires a lot more work than hosting your Halloween event at a party venue like our Lockport skating rink and family fun center. We're party experts and take care of the setup and cleaning so you can relax and have fun. Plus, your party entertainment is built right in. There's no need to come up with hours of activities to keep everyone engaged when we have roller skating, arcade games, mini golf, a bouncy playground, and laser tag!