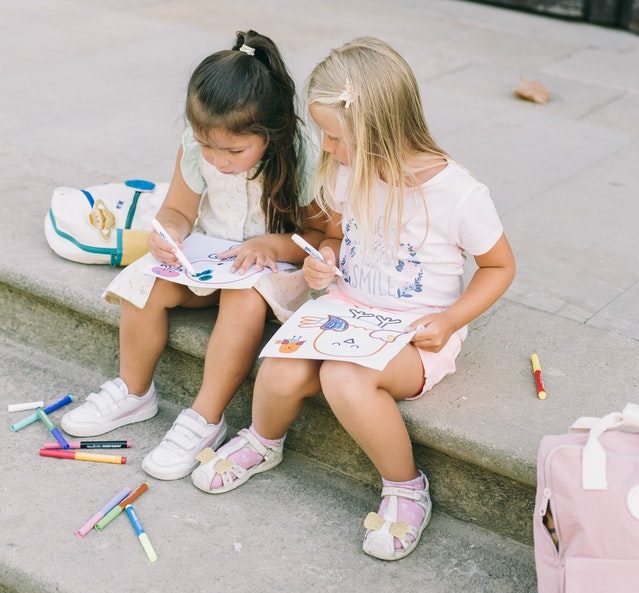 Want to ban the "B" word (boredom) in your house this summer? Check out these cool summer projects and activities for kids that are sure to keep them entertained and engaged while they're out of school. 
Summer Activities for Kids
Learn a New Skill
There's a special kind of satisfaction that comes from learning a new skill, especially when it's part of a self-guided learning journey instead of a school assignment. Help your kids grow this summer by encouraging them to choose and learn a new skill. 
Roller skating is all the rage on TikTok these days, and aside from being fun, it's also great exercise. If your child is interested in skating but needs some help getting started, our roller skating classes are the perfect way for you to support them in their goal. Other skill ideas include: 
Learning how to do a particular roller skating trick, like shooting the duck or

skating backwards

. 

Perfecting a soccer juggling (or actual juggling!) routine

Experimenting with coding

Cooking a signature dish

Learning a dance routine

Or whatever they dream up! 
Get Creative
Speaking of dreaming things up, encourage your kids to get creative this summer! Creative pursuits don't have to be limited to drawing and painting, either. (Although those are fun ways to pass the time.) Find out what inspires and interests your kids and set up a space where they can let the muse run free—whether that's crafting, writing, acting in an original play, painting, building a birdhouse, creating a short film, etc. 
Team Up
Do something to improve your family's home or neighborhood. Kids can team up with neighbors and siblings to make a difference. Here are some community service ideas for kids: 
Pick up trash

Clean up a creek

Bust out the old Radio Flyer wagon and go door to door for a canned food drive or book drive

Plant flowers or build a community garden. 

Collect recycling and make sure it's properly sorted

Help an elderly or disabled neighbor maintain their lawn (pulling weeds, cutting grass, etc. depending on your child's age and abilities)
Observe and Investigate
Another fun summer project for kids is to keep a journal, log, or sketch book. They can record the comings and goings of the birds at the bird feeder, research a specific interest, do experiments, or even become a citizen scientist.