Have you heard the term, "work-life balance" lately? If not, then look around! Time.com posted an article in April of 2014 titled, How to Achieve Work-Life Balance in 5 Steps. This article written by Eric Barker pointed out that in a ten year span from 1986-1996 the term "work-life balance" was found in the media 32 times, yet in 2007 it was mentioned over 1,600 times. Clearly, finding this balance between work and life is a concern for many.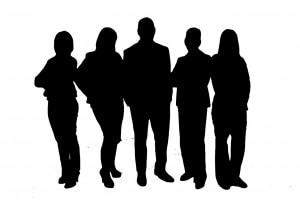 We have got the solution for you at Rainbow Skateland in New York. Why not take those employees out of the office for a day and celebrate the successes that you've had working so hard. After all, you've heard the phrase, "Work hard, play hard!" You can certainly play hard at Rainbow Skateland with skating, laser tag and golf.
With our sound systems, you can even manage to fit in a quick off-site company meeting if desired. You are welcome to book a private party for your department, or book the rink and bring out the whole company along with family members of employees. We've got plenty of room for your department or company outing to play in and help find that work-life balance.
We will work with you to customize a package that meets your group needs. We can customize what group activities you would like included, and we can customize a menu plan that works for you.
Contact us today to make your reservation and book your event now!