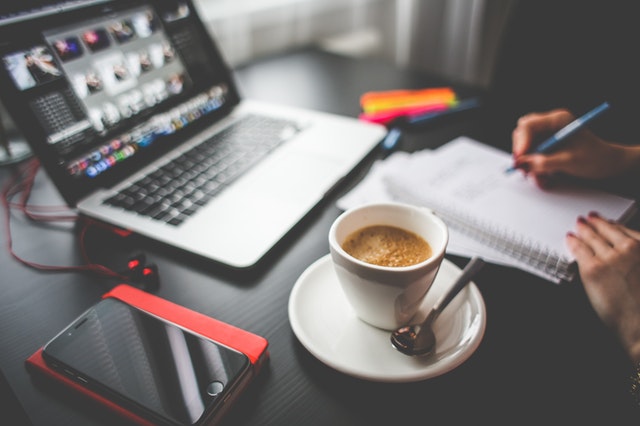 If you're in charge of fundraising for a school PTA, sports team, scout troop, nonprofit, or other community group, you have a lot on your plate. Fundraising is one of the most crucial jobs in any organization, and it takes a lot of time, energy, and dedication to make fundraising events a success. Of course, you probably also have a job, a family, and a home to deal with, so it's important to find efficient and effective means of planning your fundraiser that will give you the most bang for your buck. That's where we come in!
At Rainbow Skateland, we host some of the most popular fundraisers in Lockport and the greater Buffalo area. We've been a staple of the western New York community for over 60 years, and in that time have had the privilege of hosting fundraisers for many wonderful organizations. Check out some of our tips to maximize your fundraising efforts with us and throw a successful event that everyone will enjoy!
How to Make Your Roller Skating Fundraiser a Success
Start planning ASAP.
However long you think you need to plan a fundraiser event, start earlier. Always keep Murphy's Law in mind: Nothing is as easy as it looks; everything takes longer than you think it will; and everything that can go wrong, will go wrong—at the worst possible time. While that may sound very doom-y and gloomy, all it really means is that you should prepare thoroughly, expect the unexpected, and stay on your toes. The best events are the ones where the organizer is able to roll with the inevitable curveballs and keep the show on the road. Mixed metaphors aside, you can set yourself up for success by starting to plan your event early. Booking your event far in advance has many advantages, including:
More scheduling options—choose the date and time that will be best for your group. Don't forget to take into account holidays, school breaks, and other competing local events.
Getting to people early, so you secure your place on their calendar before they get booked up with conflicting events.
The ability to think through all of the details and logistics without the pressure of last-minute panic.
Plenty of time to recruit help in planning, marketing, and executing the event
Get the word out.
Planning ahead has many benefits, but one of the biggest is that you'll be able to spend more time getting the word out about your fundraiser. Once you have the major details settled, like event venue, date, and time, you can get the word out via local calendar and event sites, news and radio stations, local influencers and bloggers, and of course on social media! Make sure to:
Create a Facebook event page.
Invite people to RSVP to the event.
Run social ads.
Tweet and post about it.
If you have an email newsletter, send emails announcing the event ahead of time and reminders leading up to the day of.
Consider ways to add excitement.
One of the other most important things you can do to make your fundraiser a success is to think about what you're offering to attendees. Other than donating money to your cause, why would people bother to come? In most cases, the answer is entertainment!
There's no need to book a bunch of musicians or performers; if you host a roller skating fundraiser, the entertainment is built right in!
Our Lockport fundraisers include:
An awesome soundtrack. You can choose the genre of music or leave it to us!
Fun activities supervised by our staff.
Full snack bar facilities so your group can refuel and keep the party hoppin'.
Access to the game room, laser tag arena, and kids' bounce zone for an additional cost.
A Light Show Extravaganza to delight your guests.
Ready to plan the best Lockport NY fundraiser yet? Give us a call at 716-507-4381!