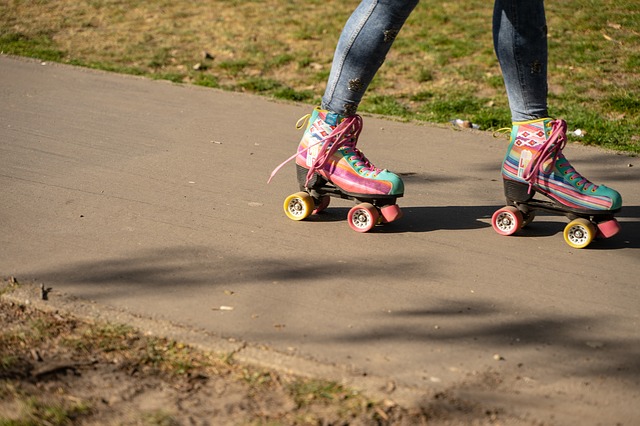 There's no feeling quite like the exhilaration of gliding around a skating rink. However, once you're comfortable with the basics of skating, you may want to expand your repertoire with some skating tricks! Check out our tips for learning how to spin on roller skates, and join us at Rainbow Skateland to practice your skills.
How to do a spin on skates
Spinning is a great roller skating trick that doesn't take up as much room to execute as some other skating tricks, making it easier to practice when the skating rink is busy. 
Prepare your posture. Bend your knees slightly, keeping your feet approximately shoulder width. Your hips should be squarely facing forward.
Use your arms. Extend your arms out at right angles from your body. As you skate, turn both arms to the same side while bringing them down to your body.
Go with the flow. The momentum of your arms should pull your skates into position, with your closer skate moving backwards while the farther skate moves forward. As you gain momentum into the spin, lift your body and move your skates closer together.
You can spin either direction; try the way that feels comfortable to you first, and then challenge yourself to do the other way once you've got the movement down. Want to kick it up another notch? Try switching directions mid-spin! 
Remember, practice makes perfect, so visit our Lockport skating rink whenever you want to work on your skating tricks, from spinning to the moon walk!