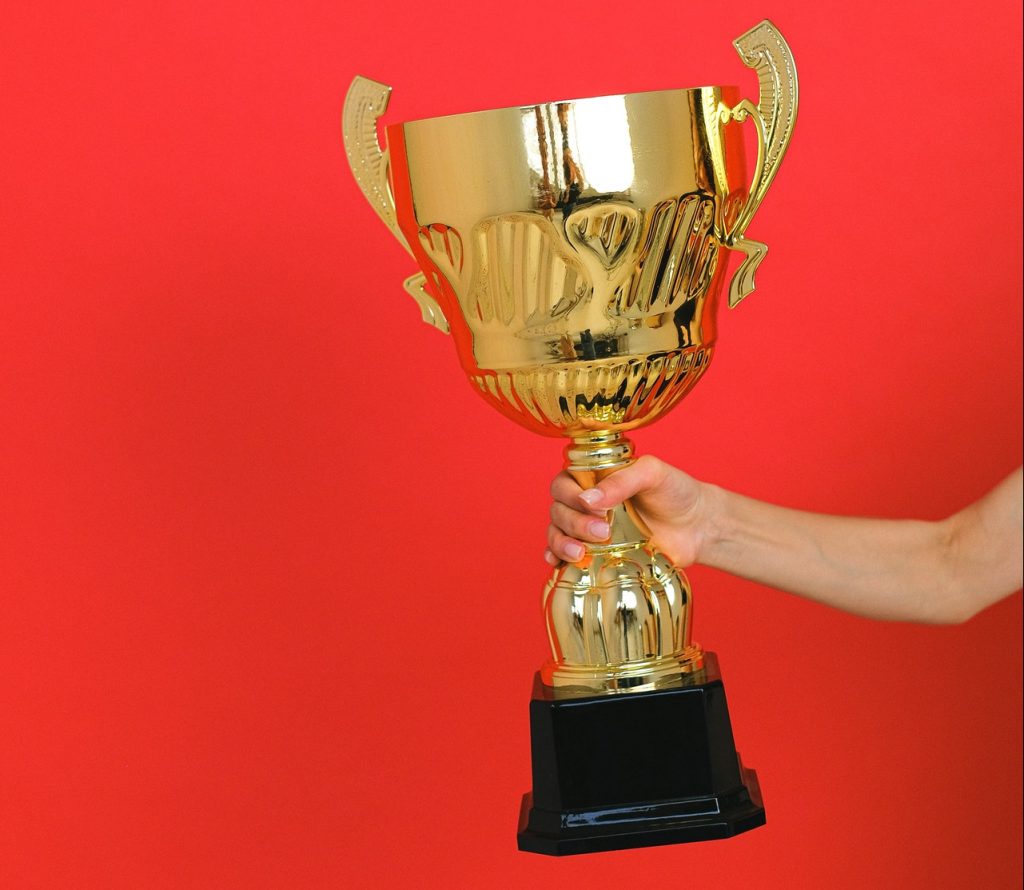 If you're looking for fun things to do in Lockport, you've come to the right place. Here at Rainbow Skateland, we pride ourselves on providing family-friendly fun for all ages and interests. We've got mini golf, laser tag, a bounce zone for kids under 54" tall, an arcade, and—drumroll, please—a skating rink! Roller skating is one of the most fun ways you can possibly spend an afternoon or evening, whether you're throwing a birthday party, attending a special event, or just checking out one of our regular open skate sessions. Want to make your roller skating experience even more fun? Check out these roller skating games that are sure to help you make some memories. 
Roller Skating Games
You never know when we're going to spring a relay race or skating game on you, but you can bet it's going to be fun! (And hey, if you're not the competitive type, you can always head over to the snack bar or the arcade for a breather.)
Four Corners
This classic skating rink game is good for all skaters, even less experienced ones. First, the game leader will let you know which areas are the "corners." Music will play, during which everyone will skate around. But when the music stops everyone has to close their eyes and skate towards the nearest corner! The leader will call out a number that corresponds to a corner, and all of the skaters in that area are out. The game continues until there's only one person left standing! 
Freeze Tag
Another fun skating game for everyone is freeze tag, and yes, it's pretty much just like the playground game, but on skates! The person who is "It" has to tag the other players. If you get tagged, you have to freeze in place until one of your teammates tags you back in. 
Another spin on this game is sort of like musical chairs. The music will play while everyone skates around the rink. Suddenly, the music will stop, and everyone must freeze in place! Whoever freezes last is out and has to leave the floor. The music starts up again, and it happens all over again. 
Follow the Leader
This is a classic kids' game, but it's way more fun to play while roller skating. One person is the leader, and they'll lead the pack doing a particular skate move or routine. Each of the following players has to copy the move exactly, or they're out! If everyone pulls off the leader's moves, the leader is out and has to join the pack while someone else takes on the leader role. 
Skate Races
Of course, no skating competition is complete without a race or two. There are several kinds of races to play at the skating rink, from team relay races, to backwards skating races, to straight up speed skating races! If you're a more advanced skater, try challenging your friends to see who can shoot the duck for the longest distance or glide the longest/fastest from just 2 strides.