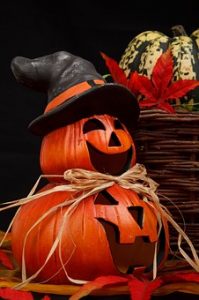 From ghosts and ghouls to witches and werewolves, Halloween is full of spooky fun. It's one of the most creative times of the year and can bring the kid out in all of us. However, the scares aren't all fun and games, which is why we want to make sure you have some tips to keep your kids safe this Halloween.
At Rainbow Skateland in Lockport, NY, we want everyone one to have fun during one of the years' best holidays. Whether you're hanging with us here at our skating center or out trick or treating, safety is our first concern.
Trick or Treat Safety Tips
If you decide to head out into the neighborhood to collect Halloween goodies with your little ones, try these little tips to stay safe.
Wear reflective clothing or tape. Making you and your kids visible means drivers can see you and steer clear.
Stay with a group. Safety in numbers holds true on Halloween night. You're more visible as a group and less likely to encounter the boogey man.
Bring a flashlight. Again, visibility is key when you're out with your little ones. Neighborhoods are often dark and having a flashlight can help you navigate as well as let any passersby know that you are there.
Try an Alternative to Trick or Treating
Roller skating offers a great alternative to trick or treating. Not only can you keep your kids in a safe, family-friendly environment, you'll still have thrilling fun. Plus, you'll really help to cut down on the sweets and have a healthier Halloween all around.
Give us a call today to find out what's going on here at Rainbow during Halloween and don't forget that we have open skating time throughout the week!