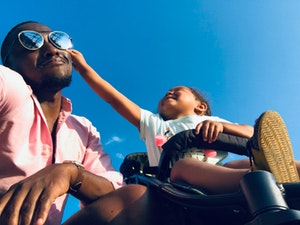 It's easy to get caught up in the daily grind of life, and before you know it, another year has come and gone. But childhood—and life in general—is fleeting, so don't forget to make time for fun with the people who are most important to you! If you're looking for fun things to do in the area, you're in the right place. Check out these tips for planning your next family outing in Lockport, New York.
Save the Date(s)
The first step to planning a great outing with your family is to choose a time that works for everyone. It can be tough juggling everyone's schedules with work, school, extracurriculars, and friends, but try to find a day when everyone can be available without missing any important activities. (And remember, for kids and teens, something like a friend's birthday party can feel a lot more important than it might seem to an adult.)
You might want to set a monthly or even weekly family day to ensure everyone gets some quality time together. Having a set family hangout event on your calendar is a good way to make sure you're all taking time to rest, relax, and connect instead of just feeling like ships passing in the night.
If you need some help managing your family's schedule, check out this list of the best calendar apps for families.
Choose a Crowd Pleaser
After you find a time for your family fun day, it's time to choose what you'll do. Try to pick something that everyone in the family can enjoy, even if your kids are far apart in age. If you're looking for fun family activities in Lockport, come visit us at Rainbow Skateland! Our family entertainment facility has something for everyone, from roller skating and laser tag to arcade games and a kids' bouncy playground.
Get Moving
It's easy to settle for "family time" spent zoning out on the couch in front of the TV, but that's probably not the quality family time you're looking for, and it's certainly not the stuff of fond childhood memories. Instead, get everyone off the couch and get them moving!
Roller skating is wonderful exercise for all ages, from little kids to seniors. Laser tag is its own brand of heart-pumping fun, and of course your energetic kiddos can tire themselves out from a jumping session on our inflatables.
Feed on Fun Food
Once your crowd is tired out from all the skating, laser tag, and bouncing, it's time to refuel with a family meal. Head over to concessions to grab a pizza; after all, pizza is officially The Most Fun Food Ever, right?
Document the Day
Last, but not least, make sure to snap some photos of your family having fun! And parents, don't think you have to stay behind the camera all the time. Let your kids take pictures of you, too, or ask someone else to take a family photo. Remember, social media platforms (and the specific selfie styles they spawn) come and go, but candid photos of your family skating and enjoying each others' company are timeless.
We hope to see you soon at Rainbow Skateland, and we'd love to see your photos! Check in and tag us on social media so we will be sure to see your posts.