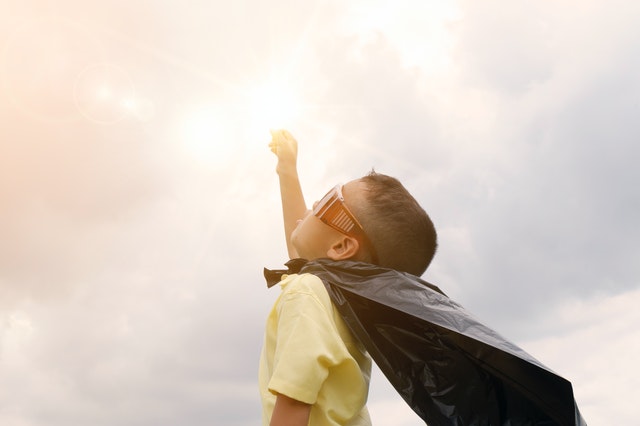 Are your kids practically climbing the walls? Do you feel like you just might be living in a zoo? Is there a rising tension of possible mutiny and/or meltdown brewing among your darling family members? If so, you're not alone! Stay at home orders and social distancing are hard enough for adults, but add kids to the mix and you've got a whole other challenge. 
While our skating rink is temporarily closed due to the coronavirus pandemic, we don't want your kids to be sitting at home bored! Check out these ideas to keep your kids busy and entertained until it's safe to reunite with friends, family, neighbors, and classmates in person again.
Ways to Keep Your Kids Busy
Bring back imagination play.
Remember when we were kids, before cool modern video games, hundreds of streaming movies and TV shows at our fingertips, and mobile games on every phone and tablet? (Look, we may have had video games, but Frogger and Space Invaders can only keep you entertained for so long.) 
What did you do as a kid? For many of us, some of the best memories from our childhoods are of playing pirates or superheroes in the backyard, playing dress up with odds and ends from around the house, "cooking" in play kitchens or "shopping" at a homemade grocery store. And let's not forget good old "The Floor is Lava." 
If you're having trouble setting limits on your kids' screen time, try getting there in a roundabout way: Set quotas for unplugged playtime instead. Chances are, your kids will have so much fun once they get into their imaginative games that they'll want to keep playing. (And hey, you don't have to tell them when their unplugged time is over.) 
Travel the world.
You may be stuck in Lockport, New York, but there's no reason you can't still travel the world! If you've got internet connection, you're in business. Send your kids off on a (virtual) adventure to a National Park or famous museum. These are just a few of the cool cultural destinations to explore.