Since the new school year has already begun, has your group started thinking about fall fundraising events? Now is the time, and the place is Rainbow Skateland in Lockport, NY, where we put the FUN in fundraising.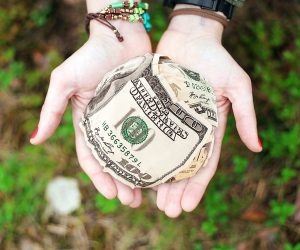 Hosting a Fundraiser Rebate Party is easy for your organizers, fun for your guests, and profitable for your organization. It's also simple. Guests pay the regular skate session admission price, which includes skate rental, and your group gets a $2 rebate for each admission. It's that easy! No need to worry about percentages of profits, setting up, cleaning up, or figuring out entertainment or activities–just contact us to book your date, bring all your friends and family, and enjoy the night.
Fundraiser Rebate Parties are available three days a week: Monday and Friday for the after school skate session beginning at 4:00, or Saturday for the evening skate session. Whichever day you pick, your guests will have a blast and your organization will profit. Whether you're raising money for your school, PTA/PTO, sports team, after school club, or any other group, Rainbow Skateland is your best bet.
Bake sales donuts, and car washes may be more traditional fundraisers, and many schools turn to catalog sales, shifting the burden of raising funds to individual parents and students. Hosting your event at Rainbow Skateland means nobody has to go door-to-door, cart boxes of stuff, or even stay to clean up afterwards. Spaces fill up fast, so contact us today and let's start planning your school's event!