What's the best way to improve your roller skating game? Take some lessons! Whether you're a total newbie or just want to refresh your knowledge after a few years (or decades), the Learn to Skate Class at Rainbow Skateland has what you need.
Classes are on Saturdays from 11:00 to 11:45. That's early enough that you'll have time to do other things during your day, but not so early that late sleepers will be grumpy. Admission to class is just $6 (skate rental is an additional $3) and includes a 45-minute lesson as well as admission to the public skating session that starts at noon. You'll learn the basics of skating in a fun, friendly environment with professional, certified instructors. No stress, just skating!
Roller skating isn't just a fun way for kids and parents to spend the day. It's also great exercise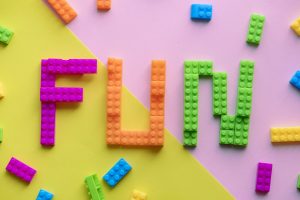 . Skating provides a cardio workout comparable to jogging, but is much easier on your joints. It also helps develop critical skills like balance, muscle tone (your legs and core will get a great workout), musicality, and rhythm. It peels kids off the screens, encourages socialization, and provides a great afternoon of fun without breaking the bank!
All ages are welcome at skate lessons, as long as kids are old enough to stand to skate by themselves and follow directions. If you have any questions about whether lessons are good for your kids, don't guess–call Rainbow Skateland! We can't wait to see you and your family for lessons and family skate time!