The age-old question among roller skaters is which is better – skating or blading? They both have their pros and cons, and both cater to different needs so different skaters will have different opinions on the topic. In this blog, we'll answer which is easier and better.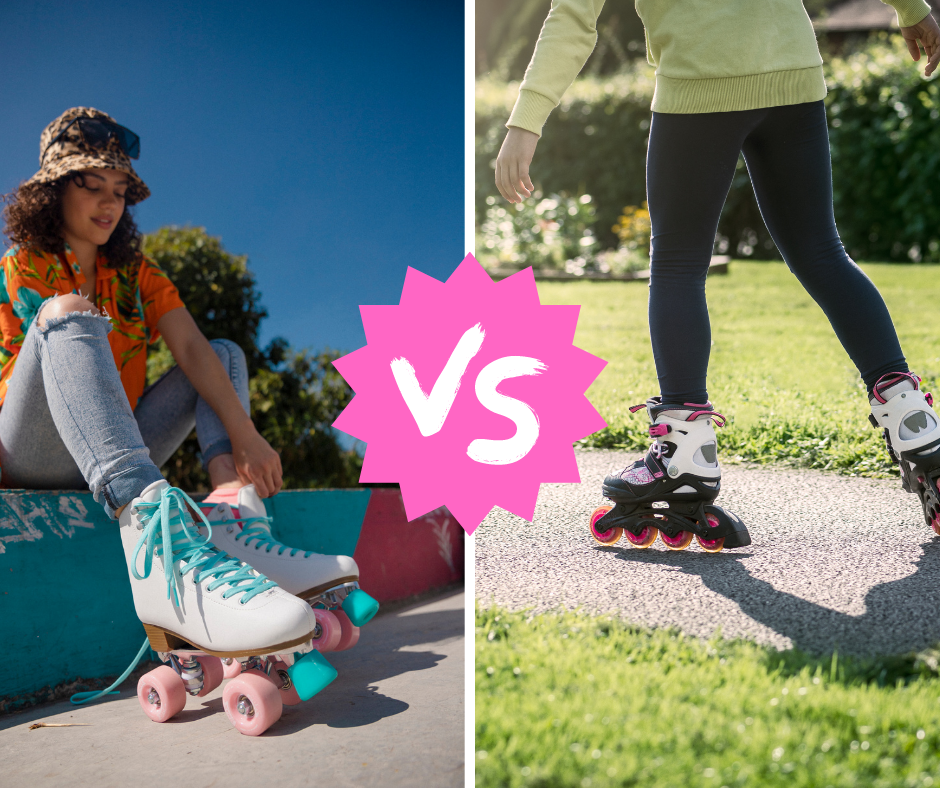 Is roller skating or rollerblading easier?
If you did either of these when you were young, it's going to be easier to pick back up the one you did. If you're looking for speed, it's easier to go faster on rollerblades. The design and size of the wheel make it that way which is why mostly everyone chooses blading when they skate outdoors. 
On the other hand, inline skates let you gradually get faster with ease. They allow you more grace to set the pace you'd like to do with their design and wheel size. If you're a true beginner, unfortunately you can easily fall over on either option.
So which is better – skating or blading?
If you're looking to go a longer distance, rollerblades are better because you go faster. That's not to say you couldn't go a long distance on skates, but it would be harder to keep up. Roller skates might be easier for young children, because they feel more stable initially. Yet, blades can be easier to learn how to skate well. Tricks are typically done with inline skates, but can be done on blades.
So the truth is, it's all personal preference! You just have to decide what works best for you and what you have the most fun doing. If you're a new skater, we encourage you to try both to see what you like the best and what's easiest for you! Everyone will be different, so it's important to keep that in mind while skating or blading! We can't wait to see which you choose to do with us at Rainbow Skateland!