It's not always easy to think of memorable group events. When so many people are involved it seems everyone wants something different. How do you make everyone happy? Rainbow Skateland i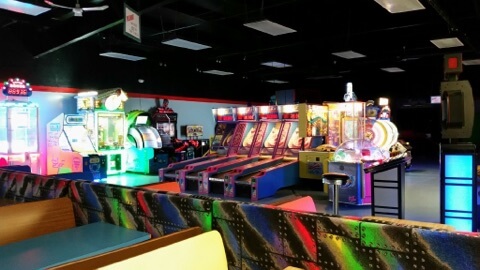 n Lockport specializes in events. Let us help you create the best one for your group!
A day at Rainbow Skateland is great for your church group, daycare or summer camp field trip, or sports team party. Kids under 10 can enjoy PlayQuest, the ultimate indoor playground, while adults and older kids play in our multi-level laser tag arena or try out our selection of arcade games and win prizes in the stuff shop. And everyone can go skating on our rink! We welcome skaters of every age and ability level. Don't know how to roller skate at all? Don't worry, we can help with that too!
As for corporate events, we all know team-building is so important to a good work environment. We can create a team-building event specifically for your company, or just let your employees enjoy the skating rink. After all, sometimes even the best teams need to escape the office for a bit. Exercise and having fun with coworkers are great ways to renew focus and motivation at work!
Most groups of 25 or more get a discount on admission to general skate times. Does your group want the whole arena to yourselves? Our private events cost less per person than a movie ticket! Group trips to Rainbow Skateland are as affordable as they are fun.
With so many different activities available, there's something to please every member of your group. Contact us today and let's get started planning your great group event for the summer!