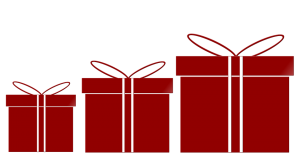 Anyone can throw a party but to throw a great holiday party takes experience and hard work. A really well executed holiday party all starts with finding the right venue. Here at Rainbow Skateland in Lockport, NY, we have you covered from beginning to end. But what makes a good holiday party great? In our opinion, there has to be a combination of the following.
Location, Location, Location!
Every great party starts with a great space. Whether you're planning an office holiday party or a family outing, you have to find a space that can handle family needs, something off the beaten path but also something inclusive. Roller skating is a great combination of all of these.
Pick the Right Activities
A holiday party needs time to play as well as a quiet place for everyone to gather and exchange gifts. When you choose a private holiday party with us at Rainbow, our DJ will keep the music pumping on the hardwood while our party room is a great place to catch up with friends and give someone special a gift for the holidays.
Planning Makes Perfect
The amount of effort that goes into a party before it ever begins is what really makes a good party great. At Rainbow, we are masters of party organization and have been doing it for a really long time in Lockport, New York. That means there's less for you to stress about… and don't worry, we've got the set up and clean up covered, too!
We're booking holiday parties now and would love to get you and your family, friends and coworkers here for a great time this holiday season. Roll on by to find out more about having your next party on skates!