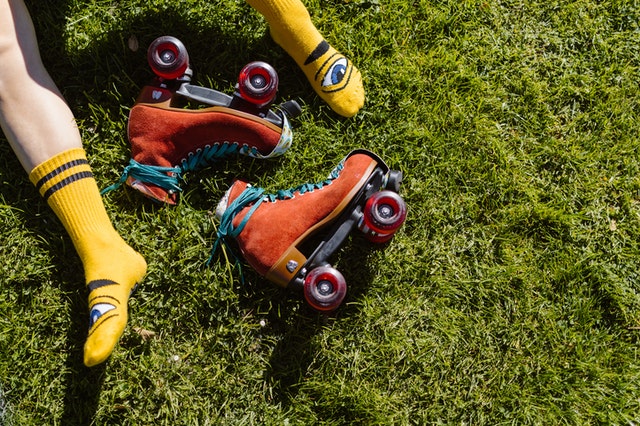 Your child has attended a birthday party or school fundraiser at the local skating rink, and absolutely loved it. What's your next move? If you want to help your kid develop a lifelong love of roller skating, buying them their own pair of skates is a good place to start! Keep reading to learn how to buy the best skates for kids, with these tips from experienced skaters. 
Kids' Skate Guide
There are so many kids' roller skates out there that it can be a bit overwhelming. What's a busy parent to do? Well first, take a deep breath. We've got you. Then ask yourself these questions to narrow it down until you've found the best skate for your child. 
The Eternal Question: Quads or Inlines?
If your child has some experience with both, and expresses a strong preference for one or the other, let that guide you. However, if you're not sure which type of skate to buy, consider your child's age and athleticism. Quad (four wheeled) skates are the classic skates that come to mind when most people hear "roller skates." They come in tons of fashion-forward colors and styles, and many people like them because of the stability they provide. Balancing on quad skates is much easier than balancing on roller blades, making them a smart choice for young or beginner skaters.
On the other hand, some people love inline skates and wouldn't have it any other way. If you're buying for a teenager or a pre-teen, they may have the agility and skill to wear inline skates. Younger kids (or anyone who isn't super confident on skates) may have trouble balancing on inline skates because the wheels are, as the name implies, in a line. In a way, it's more like ice skating, requiring slightly more ankle and leg strength than quad skating. 
Finding the Fit
Is your kid growing like a weed? It can be so hard to keep up with the constant need for new shoes, so deciding what size skates to buy can be a little challenging. Fortunately, roller skates are one of those things that you can "grow into." It's fine to buy a size up from your child's current shoe size. You should be able to get a good fit from simply lacing them more tightly. Don't buy roller skates more than one size up, though. If the skates are too large to be adjusted properly with the lacing, the skate may cause chafing and blisters. Same goes for wearing extra socks or stuffing the toe with something—it's a surefire way to end up with uncomfortable feet!
Once you've picked out your child's new skates, get ready for the excitement to begin! Check out the schedule to find our public skating sessions, and bring your whole family for some active, action-packed fun at Rainbow Skateland!