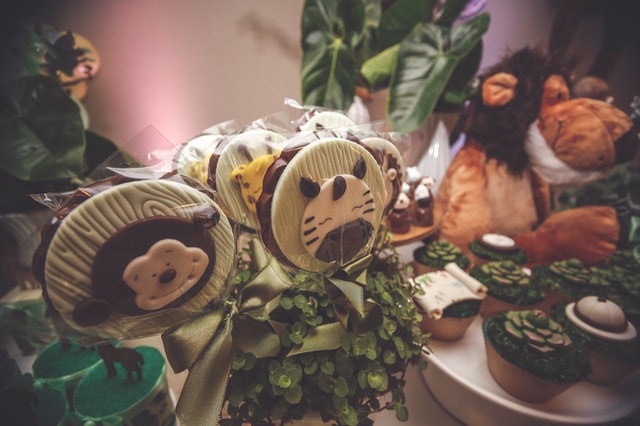 Parents in Lockport and the Buffalo-Niagara Falls area have been trusting us with their kids' birthday parties for years, and we pride ourselves on delivering an awesome birthday party experience "straight out of the box," so to speak. Our parties include everything you need for a fun and convenient birthday party, but you're also free to put your own spin on the event. If you're the kind of parent that just has to be a little bit extra (no judgement here—skating is arguably the most extra sport), check out some of our favorite birthday party themes that we've seen over the years. 
3 Awesome Kids' Birthday Party Themes
Go Wild
Who doesn't love a jungle theme? If your child loves animals, a wild animal/jungle theme is the perfect way to liven up the party. Ask guests to wear some type of animal print clothing (while still being safe and comfortable to skate in) and include some fun jungle animal touches like stickers or temporary tattoos in your guests' goody bags. And of course, the easiest way to include a theme is to decorate the birthday cake to match! If you're a baker, you're sure to find some interesting cake inspiration here.
Super Size It
Who doesn't love superheroes? Whether your kid wants to be Wonder Woman or Captain America when they grow up, a superhero birthday party will be a hit with them and their friends. You'd be hard pressed to find a kid these days who isn't a fan of Marvel or DC superheroes, so ask them to wear a shirt with their favorite superhero on it for the party. Use your child's favorite hero as inspiration, and take your party colors and invitation style from that hero's style. 
Disco Derby
If your child loves dressing up and/or their favorite color is "anything glittery," a roller disco birthday party will be a surefire hit. Ask guests to come in their best retro roller disco outfit, or just wear something shimmery and bold! This birthday party theme is perfect for tweens and teens, because picking out an outfit is half the fun. Once they're at the party in their disco duds, they'll love skating in style. (And likely taking a ridiculous number of selfies, as well.)
Do you have a unique birthday party theme in mind, or do you like to go classic and let the party speak for itself? Either way, we'd love to help you make your child's birthday celebration a success. Explore our party packages, book your party online now or give us a call to learn more.