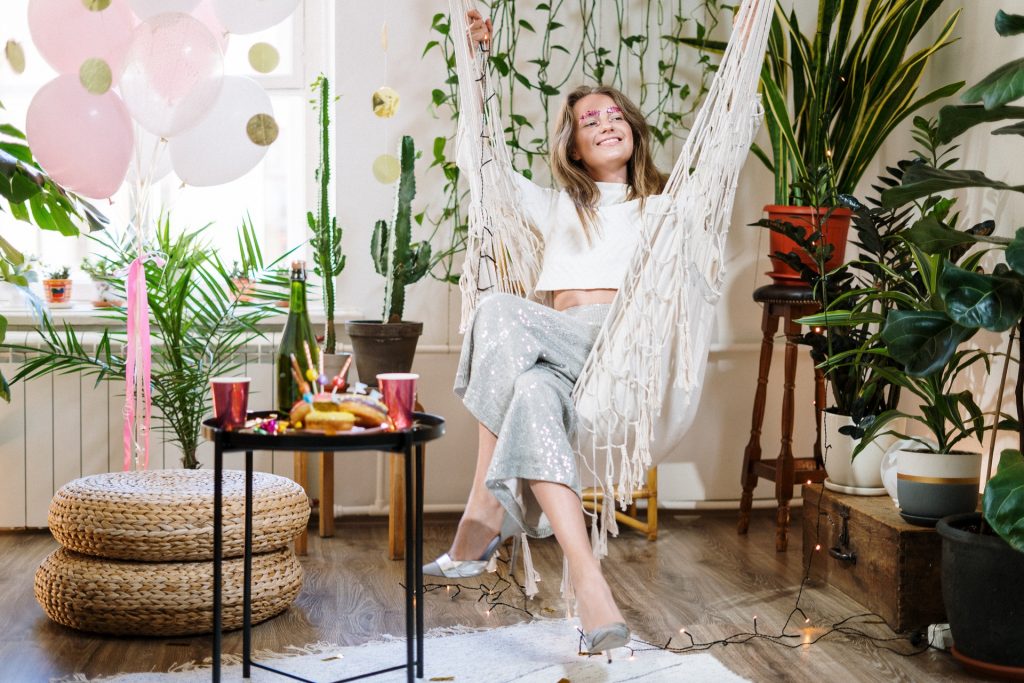 We love getting to host birthday parties for all ages here at Rainbow Skateland, but due to the pandemic, many folks have been forced to celebrate at home. While we can't wait to party with you in person again soon, we don't want anyone's special day to go by without some acknowledgment. If you're planning an at-home birthday party, try some of these cool, creative, and best of all, easy DIY at-home birthday party decorations! 
How to Decorate for an At-Home Party
There's been a lot of bad news lately, but here's some good news: Decorating for an at-home/virtual birthday party is way easier than decorating for a normal party. Instead of decorating your whole house, all around multiple rooms, a cake table, a gift table, and even your front yard, you can focus all of your attention on one thing: The wall behind wherever you'll be virtually partying with your friends. Limiting your birthday party decorations to the wall immediately behind where you're sitting means less waste, less cost, and less hassle. Check out these virtual birthday party decorating ideas, and don't be afraid to put your own spin on them. 
Hang a backdrop. 
There are tons of affordable photo backdrops out there, and you don't have to be a professional photographer or have special equipment to use one! Just order a sparkly photo backdrop and pin or tape it to the wall you're decorating. It can either stand alone providing shimmering ambiance, or you can use it as a base and layer other decorations on top of it. 
Typically you can find almost any color of glitter or metallic backdrop on Amazon, but there are also backdrops with scenes like the beach or a castle, so you can definitely find something to match your theme. You don't even have to limit yourself to an official photo backdrop, either! Don't be afraid to use a colorful tapestry, table cloth, or sheet in the same way.  
Use balloons.
Balloons are a birthday party classic for a reason. They're super affordable, colorful, and just plain festive. Blow up a bunch of balloons in your favorite colors (or go for the whole rainbow!) and use painter's tape (or any non-damaging tape) to tape the balloons to the wall. 
Want to get extra trendy? Buy the infamous letter balloons that you've probably seen everywhere and spell out the message of your choice. 
Use what you've got.
You don't necessarily have to spend money to create a cool party backdrop; just go "shopping" around your house! You might find items you can use in a new way, like party streamers or ribbons. Do you have a cool wall covered in posters? A corner of your yard with jungle-like plants? Whatever you've got, a little creativity can transform it into a unique, festive backdrop. And if all else fails, there are always virtual Zoom party backgrounds!