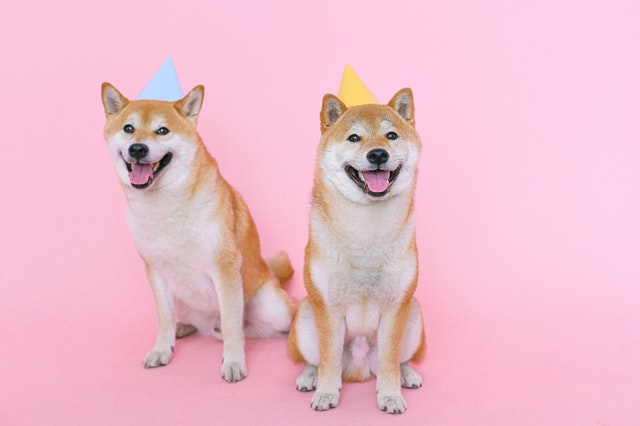 Joint parties can be double the fun… Or double the trouble. If you're planning a joint party for any occasion, check out these tips to help you pull it off and make sure everyone has a great time. 
Hosting a Joint Party
Some families end up hosting joint birthday parties because they have multiples (twins, triplets, etc.) or siblings with birthdays close together. But there are plenty of other reasons to host a joint party! Maybe you want to celebrate several family birthdays together but don't have time for everyone to attend multiple parties. Or maybe you want to combine celebrations with a friend. Combining your parties can also help you get more "bang for your buck," especially if you have mutual friends! One party means twice the fun for half the cost per person, from decorations to food to entertainment. And birthdays aren't the only time for party team-ups—don't forget about those big milestones like graduating from high school or college!
How to Host a Successful Joint Party
Rule number one of joint party planning is to

choose a party theme/location/activity that both guests of honor will enjoy

. If you're teaming up with a friend to throw a party, it's likely you have similar interests. But this can get tricky if you're trying to plan a combined party for siblings of different ages, or even twins with different interests.




Fortunately, roller skating parties are the perfect solution for combining two celebrations into one. Roller skating is a fun activity for all ages, so even if your kids have several years between them, they'll be able to have a good time. Skating also allows them to spread out and have fun with their own friends on the rink, taking some of the pressure off when it comes to the two age groups getting together. 

Since one of the reasons to host a joint party is simplicity, make sure you're not getting too wild with your party plans.

Focus on the fundamentals

. The best parties don't have to involve expensive decorations, elaborate activities, and fancy food. That's why people love

roller skating parties

. We not only provide the venue and entertainment for your party, but also the food and drinks, music, games, and overall ambiance. Tasty pizza and skating to good music with friends may not be fancy, but it sure is fun! And you can always put your own spin on a skating party by giving your guests a theme to dress up for, whether you ask everyone to wear pink or come in their best roller disco-inspired finery. 

Last, but not least, make sure you reflect both guests of honor in your party plans! For instance: 
Make sure the invitations say both people's names and better yet, include a photo of them together.

Let them pick their cake flavors. You can do a multi-tiered cake with different flavors, or two smaller cakes. A shared cake should, again, reflect both of their interests or a shared interest. If you go with separate cakes, they can each have a totally different theme. 

If you're planning a party for different ages, consider creating different goody bags for each age group.



If you're interested in hosting a joint birthday party or any kind of group event in Lockport, give us a call at 716-507-4381. We can't wait to help you make your special occasion a day to remember!