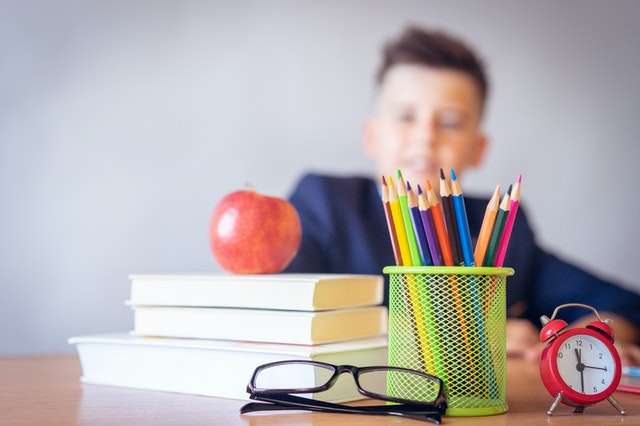 The 2020-2021 school year is anything but typical, thanks to the global COVID-19 pandemic. However, just because it's an unusual and challenging time, that doesn't mean that your kids can't still have a successful school year! As families figure out how to navigate the "new normal" with Lockport's 2-1-2 model, we hope these back to school tips will help you and your kids make the most of the situation.
Clever Back to School Tips
Get the facts.
With such an unusual year, it's more important than ever to keep your kids' school information close at hand. These are some quick links you can bookmark to help you stay on top of things:
Stay organized.
There are a lot of moving parts to this school year's plan, with two cohorts of students attending in-person on some days and distance learning from home on others. That means you'll need to be organized in both the online and "IRL" (in real life) spheres. There are plenty of great scheduling and task tracking apps for parents that can help you keep things straight digitally. Here are some physical organization tips to try as well: 
Create a "

command center

." There are tons of ideas out there to help you customize your own version, but basically, this should be a place to help keep school forms, mail, to-do lists, etc. easily accessible so you can find what you need, when you need it. 

Family cubbies are another clever

back to school organization tip

that can either be combined with your command center or located separately in a more convenient area like your entryway or mudroom. They don't have to literally be cubbies, either. Some families use cubbies or lockers, others have a basket labeled with each child's name, and others use a row of labeled hooks or some combination of everything!




The point is to give each kid a place to put their bookbag, lunchbox, coat, shoes, etc. By always placing their stuff in the same area when they come home from school, they'll be better able to keep up with their stuff and you can avoid those "Where's my [insert item here]?!" panic moments in the mornings.

For those virtual learning days, it's crucial to be organized so your kids don't spend half the day asking you where school supplies are or getting distracted by things around the house. If your kids have their own desks, that's perfect. Make sure they are stocked with pencils, erasers, notebook paper, crayons, glue, scissors, index cards, a calculator, etc.— whatever they need for school should be all in one place in their desk drawers or nearby. A small shelf or cube organizer works great if you need space for multiple kids' supplies, or you can even set each kid up with their own

super cool rolling cart of school supplies

. Rolling carts or individual caddies for each child's supplies are also great if you're dealing with limited space. The kids can simply do their work at the kitchen table, and then the supplies can be put back into their caddy or cart and put away to clear the table for meals. 
Streamline everything.
Last, but not least, you're going to want to streamline as many things as possible in your family's routine. The school supply hack above is an important one, but there's another major area you can streamline as well: School lunches! 
Once your kids are in third or fourth grade, they can pack their own lunches with minimal guidance from you. Make it easy by placing each type of lunch component in its own bin. For example, a basket of juiceboxes and another of snacks (granola bars, chips, crackers, raisins) in the pantry, plus bins in the fridge for things like fruit and veggie snacks, string cheese, yogurt, etc. Label the bins so your kids know how many of each item to pack in their lunchboxes. This not only saves you time, but also gives your kids some choice and control. You can't whine about not liking your lunch if you chose it yourself, after all!