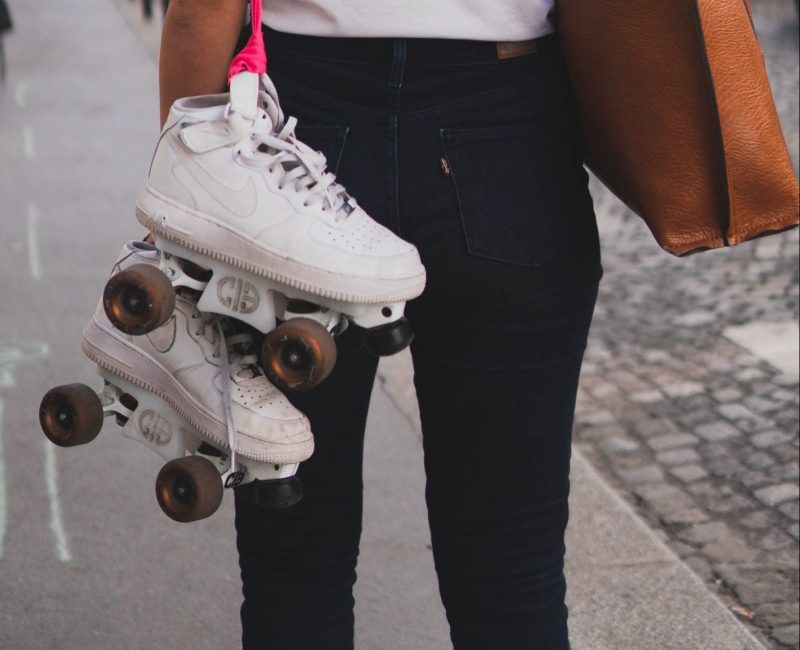 Most people start off renting roller skates at the skating rink, but after learning how to skate, they soon realize that they actually want their own pair of skates. There are plenty of benefits to owning your own roller skates, from choosing the skates that express your style, to saving money on rental fees, and even being able to customize your skates! One of the most common ways to customize roller skates is to change your skate wheels. Keep reading to learn how to change skate wheels, and why you should know how to do it yourself. 
Changing Roller Skate Wheels
Why Change Your Skate Wheels?
At some point, all wheels will need to be replaced due to wear and tear. Just like the tires on your car or bike, your skate wheels will wear down over time, which can lead to a rough ride. As the surface of the wheel becomes uneven, you'll start to notice some bumpiness and your skates may "pull" to one side or the other. If you look at your wheels and they're worn down at an angle, have pock marks, or otherwise look worn out, it's time to swap them out for new ones. 
Another reason to know how to change roller skate wheels is so that you can switch between indoor and outdoor roller skating! Skating on a smooth skating rink surface requires a much different type of wheel than skating outside on a bumpy street or sidewalk. Indoor skate wheels are typically harder, while outdoor skate wheels have more "give" to absorb the shocks from uneven pavement, cracks, twigs, pebbles, and other debris.
And last, but definitely not least, it can be fun to change up your wheels with different colors and looks! Skate wheels come in all sorts of colors, glow-in-the-dark materials, and even glowing versions with lights inside. 
How to Change Roller Skate Wheels  
Before you start changing your skate wheels, make sure you have a skate tool! If you're going to clean your skates—never a bad idea—make sure to have paper towels, bearings cleaner, etc. nearby as well.  
Use the skate tool to

loosen the nut

holding the wheel onto the axle of your skate. 

Remove the nut

and set it aside. (Don't lose it!) Then remove the wheel. Now's a good time to wipe off the various components like the axle and trucks. They tend to collect "gunk" over time, which is not only gross, but is also bad to leave on your skates.

Place the new wheel onto the axle

and screw the nut on "finger tight," aka as tight as you can get it just using your fingers without a tool. 
Use your skate tool to tighten the nut. It should be tight, but not so tight that it keeps the wheel from spinning. Give all four wheels a spin with your hand and see if they're all approximately the same tightness. If you haven't tightened the nuts enough, you'll be wobbling all over the place and can even lose a wheel or damage your skates. That's just one reason why it's a good idea to get in the habit of checking your skates before you lace up!