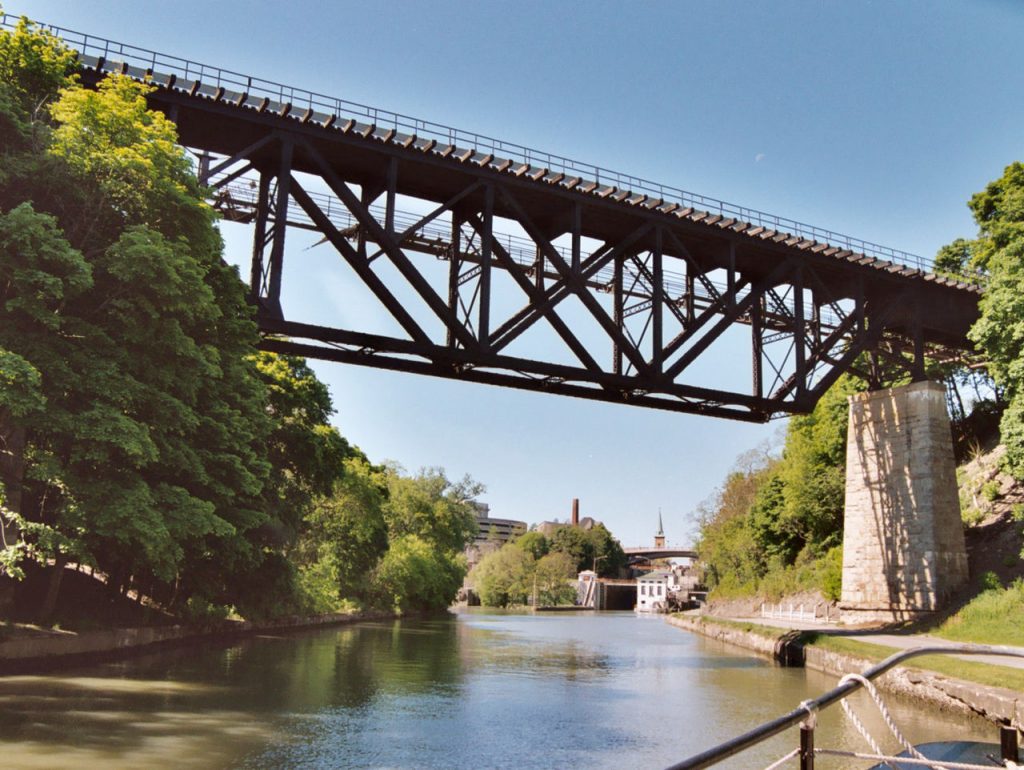 At Rainbow Skateland, family fun is kind of our "thing." After all, we've been getting people into roller skating at our western New York skating rink since 1949. You can find people from several different generations all having a ball here during our public skating sessions, special events, and parties. If you're looking for family-friendly things to do with kids in Lockport and around the Buffalo and Niagara area, keep reading to learn some of our favorite local activities. (Other than roller skating, obviously… Because that's a given!)
Lockport, Buffalo, and Niagara Family Activities
Play tourist for a day. 
It's funny how we sometimes lose sight of all the neat parts of where we live in the daily hustle and bustle of life. Oftentimes, it's not until we have company from out of town that we go out and enjoy the "touristy" attractions. So, why not pretend you're on vacation, but make it a "staycation"? Get your kids to help you create an itinerary of local activities like taking a double decker bus tour, visiting the Theodore Roosevelt Inaugural National Historic Site, or doing a scavenger hunt. Did you know you can even take a chicken wings "food history" tour of Buffalo?
Get some nature therapy. 
Life is more stressful than ever these days, so it's important to take time for mental and physical health. From kids to teens to adults, getting out in nature is incredibly beneficial. According to Yale ecopsychology researchers, "A growing body of research points to the beneficial effects that exposure to the natural world has on health, reducing stress and promoting healing." Fortunately, we're surrounded by lots of opportunities for basking in natural beauty, so why not load up your family and go for a hike? Some of the best places to hike around Lockport include: 
Town of Lockport Nature Trail

Royalton Ravine Park

Devil's Hole State Park

Walton Woods Park

Eternal Flame Falls
Expand your mind at local museums. 
The area around Lockport, Buffalo, and Niagara Falls is rich in history, and there are plenty of ways to learn more about the place we call home. Explore the area's museums, historical sites, and architectural gems, or take a guided tour like one of the ones mentioned above. 
Niagara Falls History Museum

Niagara Falls Underground Railroad Heritage Center

Lockport Cave tours

Erie Canal Discovery Center

Buffalo Museum of Science

Niagara County HIstory Center

Buffalo Niagara Heritage Village

Niagara Aerospace Museum

Herschell Carrousel Factory Museum

Frank Lloyd Wright's Martin House
What's your favorite thing to do with your kids around Lockport? Do you know of any cool things to see or do off the beaten path? We'd love to hear from you during your next visit to Rainbow Skateland!