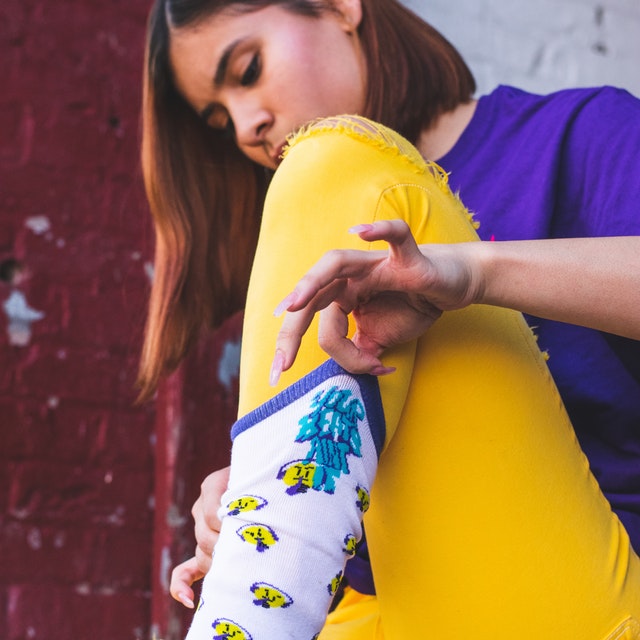 Do you love cracking open a new book, appreciating the colorful regularity of a freshly-opened box of crayons, or inhaling the intoxicating scent of a new car? Well, if you're a skater, you can also get that feeling from opening up a box to see your brand new roller skates! While getting a new pair of skates is definitely exciting, don't forget that just like shoes, skate boots need to be broken in.
Learn how to protect your ankles while breaking in roller skates with these 3 tips from the skating pros at Rainbow Skateland.
Wear the right socks. Socks aren't just mandatory at the skating rink, they can also make a big difference in the comfort of your skate boots! If your boots are a little too loose, you can wear heavier, more padded socks like you would for long-distance running. A smidge too tight? Opt for thinner socks to give yourself a little wiggle room. If the skate is rubbing your ankle, protect yourself with taller socks.
Add some extra cushioning with moleskin padding. Moleskin and similar products are widely used to ease or prevent the pain caused by new shoe friction. If you've tried on your skates at home and feel like there may be some friction on your toes, the top of your foot, or the side or back of your ankle, be proactive and add some moleskin to protect your foot from the boot.
Use an ankle sleeve or bootie. Available in different designs, colors, and thicknesses from various manufacturers, ankle sleeves like this one can protect your foot and ankle from chafing and blisters until you break in your skates. Some people also appreciate the extra ankle support, so you may end up using it even afterward! Just be sure to choose a model that is either seamless or has seams positioned in such a way as to avoid causing more friction.
Once you know how to break in your skates without hurting your ankles, it's time to get rolling! Join us at our open skating sessions in Lockport any time.