Have you ever planned a day at the park only to have the skies open up and ruin your day? Or maybe you've been made into lunch by one too many mosquitoes? We all love the outdoors, but indoor play at Rainbow Skateland in Lockport has so many advantages! Here's a couple of reasons to come play inside this summer.
By planning your summer fun indoors, you can be certain your plans will succeed! A day at Rainbow Skateland means you don't have to worry about the weather getting in the way. There are no swarms of bugs, rain, storms, or sudden heat waves to worry about.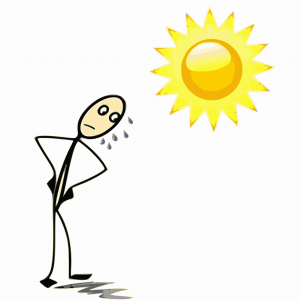 Playing inside also helps avoid sun damage. Did you know up to 1 in 5 people will develop some form of skin cancer in their life? As a major method of prevention, doctors recommend staying out of the sun when its rays are most direct–usually between 10:00 am and 4:00 pm. Protect yourself and your family this summer by heading indoors for the sunniest parts of the day.
Kids still want to run and jump around even indoors, and parents still want their kids to get plenty of exercise so they'll be healthy and burn off all that extra energy. Rainbow Skateland has all the attractions for an entire day of active fun. If roller skating doesn't do the trick, there's also laser tag and arcade games for everyone, and the Bounce Zone, the ultimate indoor playground, for kids 54 inches and under.
Check out our weekly specials and bring the whole family for active, indoor fun this summer at Rainbow Skateland!