Did you know that roller skating was invented even before America declared independence? Roller skating has such a unique history. We've laid out some of the highlights of the history of roller skating: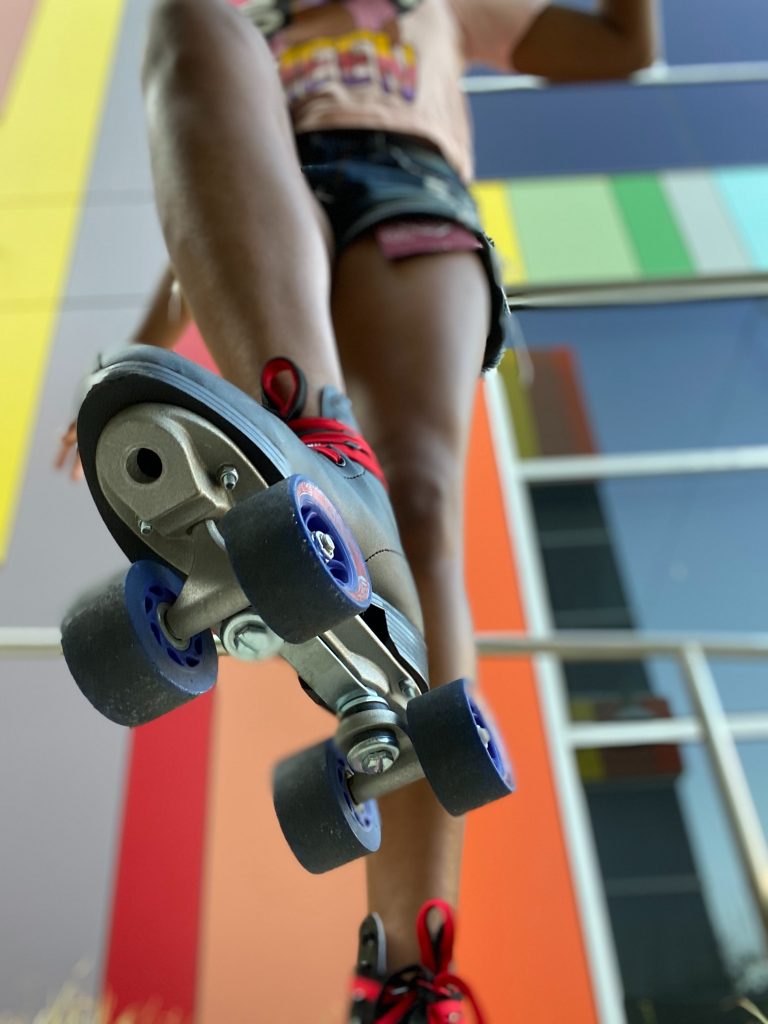 1743 – Picture going to a theater performance in London, England and an actor strides onto the stage on wheels. Although the inventor of the skates is unknown, this is the first recorded use of skates.
1760 – Several years later, John Joseph Merlin created inline skates. He wore them while attending a masquerade party!
1819 – The first to patent the roller skate design was Mr.Petitbled. While they look similar to the inline skates we use today, their maneuverability and comfortability were non-existent. In these skates, you could only skate in a straight line. Thankfully many decades were spent to improve the design.
1857 – Longdon opened the first public skating rinks. Skates had come a long way from their initial appearance on stage almost a 100 years earlier.
1863 – James Leonard Plimton, an American man, designed the quad skate. This skate is much like the skate we know today. More public skating rinks were opened as more people enjoyed this newfound hobby.
1876 – The toe stop was patented. This made it possible for skaters to stop on a dime.
1902 – The Chicago Coliseum opened its first skating rink. Over 7,000 people attended opening night!
1983 – President Ronald Reagan declared October to be National Roller Skating Month.
1993 – Active Brake Technology was invented to increase safety for skaters.
Since roller skating made its first debut, major strides have been made to make them safe, comfortable, and maneuverable. We love thinking back on the history and seeing skaters out on the rink with us at Rainbow Skateland!