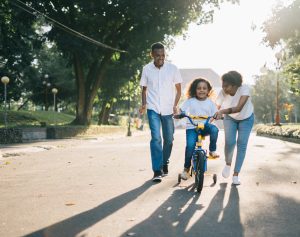 Parents, are your kids getting bored of their summer schedule? Sometimes, it's good to mix up their routine to keep things interesting! This will help the time to pass quickly but also help them enjoy their summer break.
The team at Rainbow Skateland put together a list of kid-friendly activities in the Lockport, NY area. Take a look at everything you can do near your hometown:
Book a weekend at Darien Lake Theme Park Resort
Discover our unique history at the Buffalo History Museum
Have a picnic at Outwater Memorial Park
Hike the Town of Lockport Nature Trail
Master roller skating tricks at Rainbow Skateland
Plan a day on the Niagara River
Play at the Day Road Park playground
Race around the roller skating rink at Rainbow Skateland
Rent a boat and head to Lake Ontario
Ride the Niagara Zipper (an incredible zipline!)
Ride your bike at Erie Canalway Trail
See the animals at the Buffalo Zoo
Take a guided tour of the Lockport Caves
Take a picture next to the Historic Lockport NY sign
Teach your child how to ride a bike
Visit the Iroquois National Wildlife Refuge
Walk at the Rolin T. Grant Gulf Wilderness Park
We know your kids would love to have fun during the last few weeks of summer. So, we challenge you to try to do everything listed above! When your kids are ready to race around the rink, bring them to Rainbow Skateland. Check out our hours. We can't wait to celebrate summer with you and your kids!