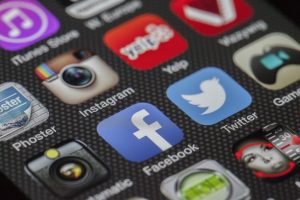 Nowadays everyone has a social media account and most people have more than one. Whelp, we're no different at Rainbow Skateland. We want you all to be able to connect with us and stay up to date on news coming from the rink. Don't want to give us a call? No problem, write us on Facebook, tweet us on Twitter, write a message on Google Plus. Connect with us on social media and never miss another update and open multiple ways to communicate with the Rainbow Skateland team!
Facebook: Get real-time updates, leave feedback and connect with the Rainbow Skateland team today!
Twitter: Follow us on Twitter to connect. We follow back!
Google Plus: Add us to your circle of friends on this social platform and see daily updates from the rink about events!
Yelp: Are you a yelper? We'd love to hear from you! Share your experience at our facility with us in the review section of our yelp page!
Connect with us on all of these social media platforms and never miss an update from Rainbow Skateland again! Say goodbye to boring evenings and "hello" to your roller skates! There's always something fun to do while we're open!
For more information about admission or party bookings at Rainbow Skateland, visit our website or give us a call at 716-507-4381. Do you enjoy bringing your kiddos to Rainbow Skateland for safe, family fun? Rate and share your experience with us in the review section on any of the social media platforms listed above. We always enjoy hearing from you!