Roller skating is a versatile activity that offers a range of styles and disciplines to suit different interests and skill levels. Whether you prefer the freedom of freestyle skating or the adrenaline rush of speed skating, there is a roller skating style that will captivate and challenge you. Let's explore some of the different roller skating styles available: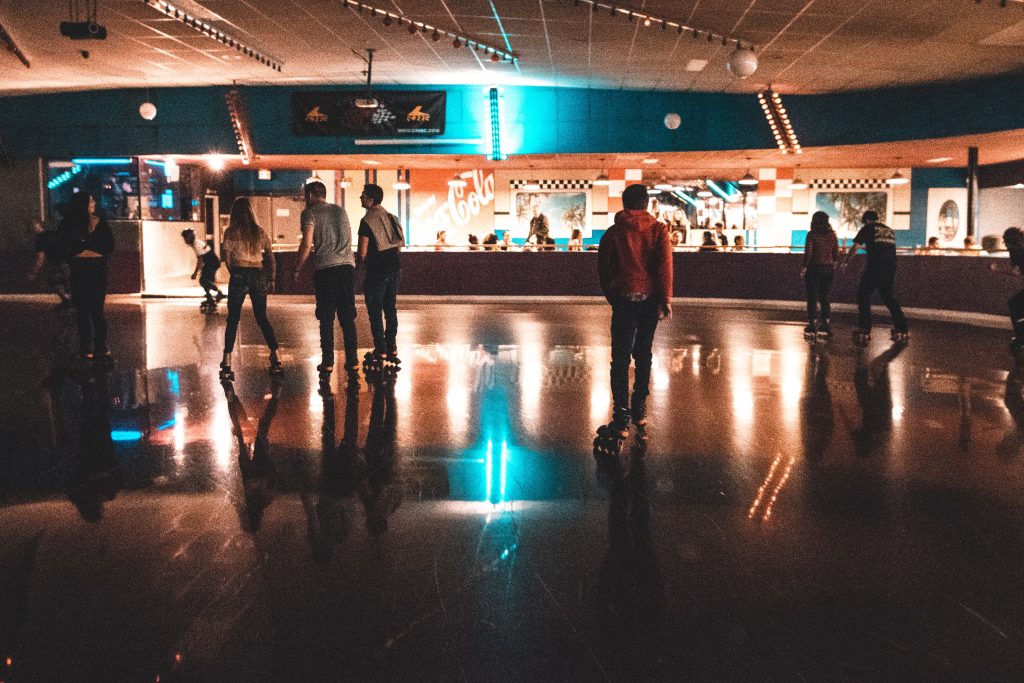 Freestyle Skating
Freestyle skating emphasizes creativity, expression, and technical skill. Skaters perform a variety of tricks, spins, jumps, and slides, often incorporating dance and acrobatic movements. This style allows skaters to showcase their individuality and inventiveness, making it a popular choice for those who love to push the boundaries of what's possible on wheels.
Artistic Skating
Artistic skating combines elements of dance and figure skating on roller skates. Skaters perform choreographed routines, incorporating graceful movements, spins, jumps, and intricate footwork. Artistic skating is often performed in both solo and pair categories, with skaters aiming to captivate the audience with their elegance and precision.
Rhythm Skating
Rhythm skating focuses on rhythm and musicality. Skaters perform a series of synchronized steps, turns, and jumps, often incorporating dance moves and improvisation. This style is characterized by its upbeat and lively nature, with skaters aiming to synchronize their movements with the rhythm of the music.
Roller Derby
Roller derby is a fast-paced and highly competitive team sport played on roller skates. Two teams of skaters compete against each other, aiming to score points by lapping members of the opposing team. Roller derby combines elements of speed, strategy, and physical contact, making it an exciting and challenging sport for participants.
Speed Skating
Speed skating is all about going fast! Skaters compete in races, aiming to complete a set distance in the shortest possible time. This style requires skaters to have excellent technique, endurance, and agility. Speed skating can be practiced both indoors on a track and outdoors on various surfaces, and it offers a thrilling experience for those seeking an adrenaline rush.
Inline Skating
While roller skating typically refers to the use of quad skates, inline skating, also known as rollerblading, involves using inline skates with a single line of wheels. Inline skating can encompass various styles, including freestyle, speed skating, and aggressive skating (involving tricks and stunts). Inline skates offer different maneuverability and speed characteristics, attracting a distinct group of skaters.
Jam Skating
Jam skating combines elements of dance, gymnastics, and freestyle skating. Skaters perform intricate footwork, spins, jumps, and tricks, often in a freestyle and improvisational manner. Jam skating emphasizes style, flow, and personal expression, with skaters showcasing their creativity on the rink.
These are just a few examples of the diverse range of roller skating styles available. Each style offers its own unique challenges and rewards, allowing skaters to find their niche and explore their passion for roller skating. Whether you're seeking artistic expression, competitive thrills, or simply a fun and active hobby, roller skating has something to offer for everyone.
Come show off your favorite type of roller skating on the rink with us at Rainbow Skateland. Check out our hours of operation for our hours and pricing!