Are you ready for the holidays? No, not just Thanksgiving–National Family Week! It's coming up on November 19th through 25th. How will you be celebrating your family? Here are some ideas from Rainbow Skateland in Lockport, NY!
Holiday Shopping as a Family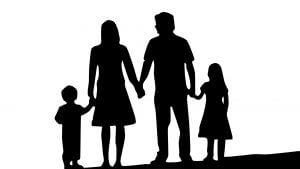 Holiday shopping is a fact of life, but it doesn't always have to be terrible! Turn this task into less of chore by making it a game. Older kids can help with budgeting, and all kids can help with keeping lists, thinking of gifts, and even playing Santa's Helper for younger siblings. Most stores have maps available online; print one out and have kids help you plot the best route between the stores or aisles you need to visit. 
Staying Active
Consider heading outside now, before the winter is upon us and the weather turns really terrible. Lockport is home to some beautiful parks and trails, appropriate for hikers of all abilities. Your own neighborhood and backyard are also a great source of outdoor time. The important thing is to get moving and get some sunshine while there's still sunshine to get!
Skate the Day Away
And of course, when weather woes get you down, come to Rainbow Skateland for open skate sessions or some of our other fun attractions! You'll never have to worry about outdoor mishaps. Exercise has been shown to help boost moods and reduce stress, which is especially important as we head into the most chaotic time of the year! It can even help reduce the symptoms of Seasonal Affective Disorder.
No matter how you choose to celebrate your family, we hope you'll join ours at Rainbow Skateland!