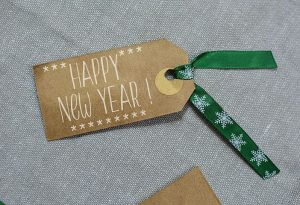 The holidays are here and that means that a new year is also upon us. Here at Rainbow Skateland in Lockport, New York, we've been thinking about some resolutions for the new year. We want to share them with families who might need a little encouragement for 2018. When making New Year's resolutions for you and the kids, it's best to keep them simple and obtainable. Doing this makes it easy and fun to make changes for the better in the coming year! Check out a few resolutions we're putting on our list this year.
Eat Healthier – We're all busy and our schedules can make it tough to eat right all the time. Luckily, eating right "all the time" isn't what we're after with this resolution. Changing a few snacks from sweets to fruit throughout the day can make a huge difference. Change your eating habits in small doses this year and don't bite off more than you can chew!
Make More Time For Fun – Life should be fun! And it shouldn't be so hard to find fun either, but with work, raising kids and all the other responsibilities of life, it can be tricky to find time for fun. Scheduling time to do something enjoyable with your family, like a night out at the skating rink, can be a great way to make sure you set aside the time to let loose!
Be Kind – At Rainbow Skateland, this is our favorite resolution. Kindness is contagious and if you do your best to be kind, chances are it'll spread like wildfire. Smile more, make sure to laugh, and don't hold onto hard feelings. These things will go a long way to making you a kinder and happier person.
These are just a few ideas that we've had for very doable New Year's resolutions, but of course, it's great to come up with a few of your own! Roll down to Rainbow and let us know what you've decided to do for your New Year's resolution this year!