Roller skating has long been a beloved recreational activity, known for its exhilarating feeling of gliding across the smooth surface of a rink. Beyond the sheer joy it brings, roller skating offers a range of physical and mental benefits. Among these, two major advantages stand out: the enhancement of coordination and the strengthening of core muscles. Whether you're a novice or a seasoned skater, understanding the connection between roller skating, coordination, and core strength can significantly elevate your experience on wheels.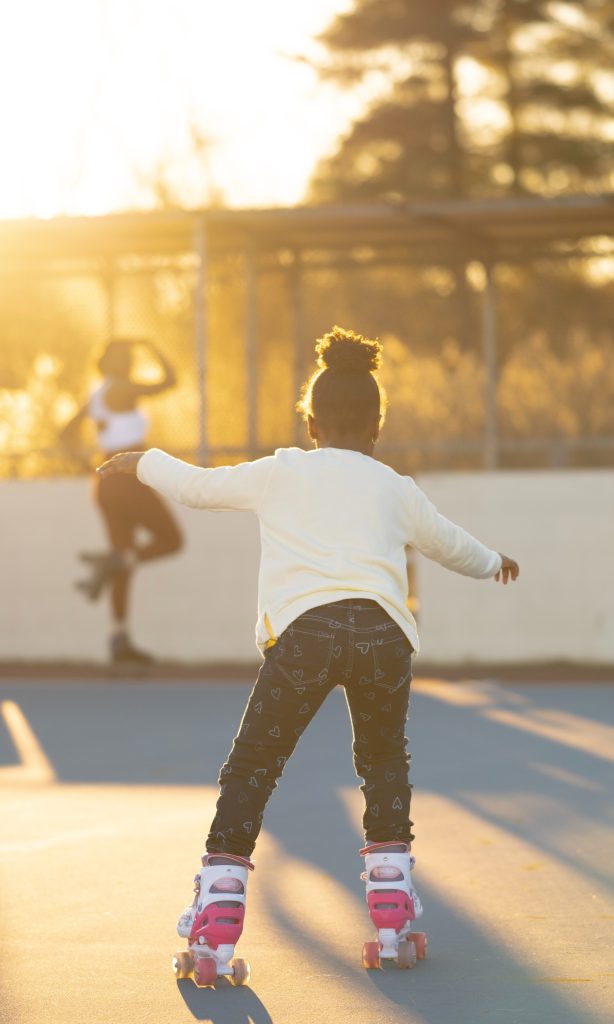 Improving Your Coordination With Roller Skating
At its heart, roller skating is a dance of balance and control. When you lace up those skates and hit the rink, you're engaging in an activity that demands precise coordination between your movements and your surroundings. Skating challenges your body to stay in sync with your intentions, teaching your brain to send signals to your muscles with increased accuracy.
As you become more comfortable on skates, your coordination improves naturally. Your brain's neuroplasticity comes into play, allowing it to adapt and refine the neural pathways responsible for coordination. This, in turn, can lead to improvements in daily activities that require balance and precision, from walking on uneven surfaces to carrying out intricate tasks.
Roller Skating And Building Your Core Strength
While the allure of gliding around a roller skating rink is hard to resist, the benefits extend well beyond the surface. Roller skating engages a myriad of muscles, with your core taking center stage. Your core muscles, including your abdominals, obliques, and lower back muscles, play a crucial role in maintaining stability and balance.
As you skate, your core works tirelessly to keep you upright and centered. The continuous micro-adjustments and subtle shifts in weight that roller skating demands act as an excellent workout for your core muscles. Over time, this can lead to increased core strength, improved posture, and enhanced stability. A strong core is not only essential for better skating but also for preventing injuries and maintaining overall physical well-being.
Maximizing Exercising Benefits While Roller Skating
Whether you're a newcomer to roller skating or a seasoned enthusiast, there are several strategies you can employ to maximize the coordination and core-strengthening benefits:
Progressive Practice:

Start with the basics and gradually increase the complexity of your skating routines. This allows your coordination to develop naturally without feeling overwhelmed.
Focus on Form:

Pay attention to your posture while skating. Engaging your core muscles consciously will enhance your balance and accelerate your core-strengthening progress.
Varied Techniques:

Experiment with different skating techniques, such as forward and backward skating, crossovers, and turns. Each technique challenges your coordination in unique ways, promoting well-rounded skill development.
Cross-Training:

Incorporate complementary exercises like yoga, pilates, or balance training to further enhance your core strength and overall stability.
Consistency:

Like any skill, consistent practice is critical. Regular skating sessions will help solidify your coordination improvements and core strength gains.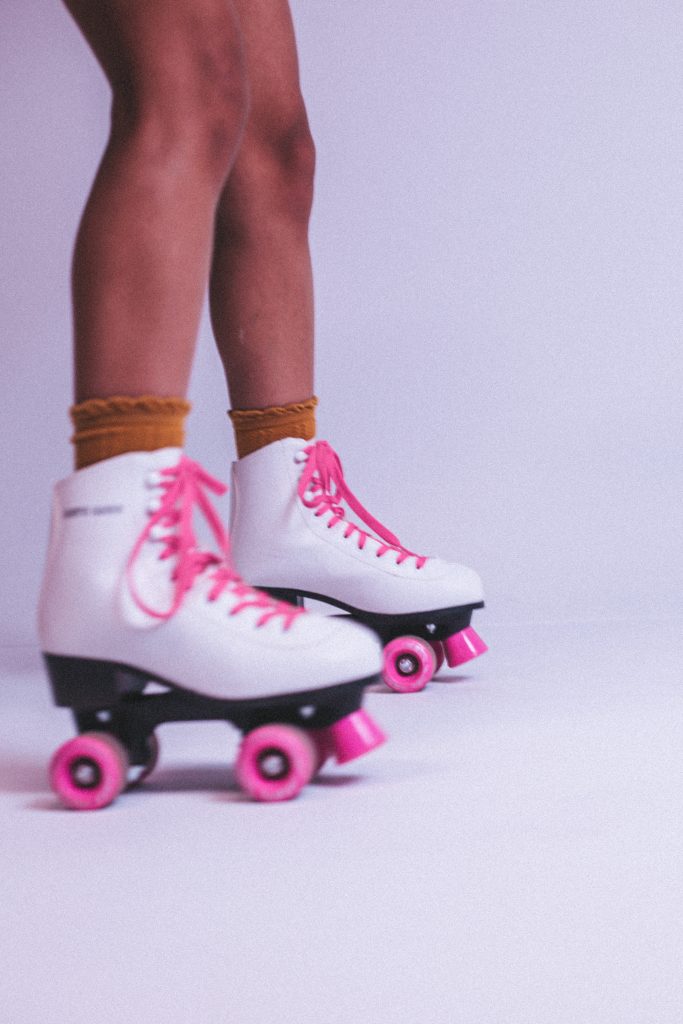 Roller Skating Toward Better Balance and Strength
Roller skating is more than just a recreational activity; it's a gateway to improved coordination, balance, and core strength. Whether you're seeking a fun way to stay active or aiming to enhance your physical capabilities, the rhythmic motion of skating offers a holistic approach to well-rounded fitness. So, lace up those skates, hit the rink at Rainbow Skateland, and embrace the joy of skating while sculpting a stronger, more coordinated you.