If you are looking for a venue for your next group event or meeting, consider booking your group at Rainbow Skateland in Lockport, NY. At Rainbow Skateland, we have accommodated all types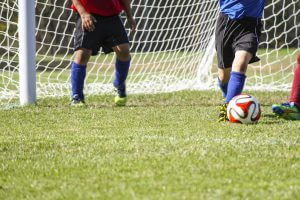 of groups including Girl Scouts, Boy Scouts, sports teams, workplaces, churches, schools and many more!
Ideas for Groups at Rainbow Skateland:
Girl Scouts and Boy Scouts
If you're part of one of these organizations, why not plan a fun skating party and fundraiser to help your cause? Our fundraising events can help you reach out to the public for donations and may help you to earn some new patches or badges!
Sports Teams
Is your team looking to simply have a fun gathering? We've got you covered there too, just sign up for a group skating party and let loose!
Workplaces/Businesses
Has your boss tasked you with finding the perfect place for your next team building event? Why not try teambuilding on rollerskates? Studies have shown that teambuilding proves more effective when coworkers are placed in fun, non-stressful venues, outside of the office. Plus skating can offer much-needed exercise if you're used to sitting at a desk all day!
Schools/Churches 
A group roller skating event is a great opportunity for those who typically only meet at church or at school to come together and hang out in an exciting, family-friendly environment.
These are just a few ideas for how Rainbow Skateland can turn your group gathering into a memorable event! For more information and pricing for group bookings, please call us at (716) 507-4381.