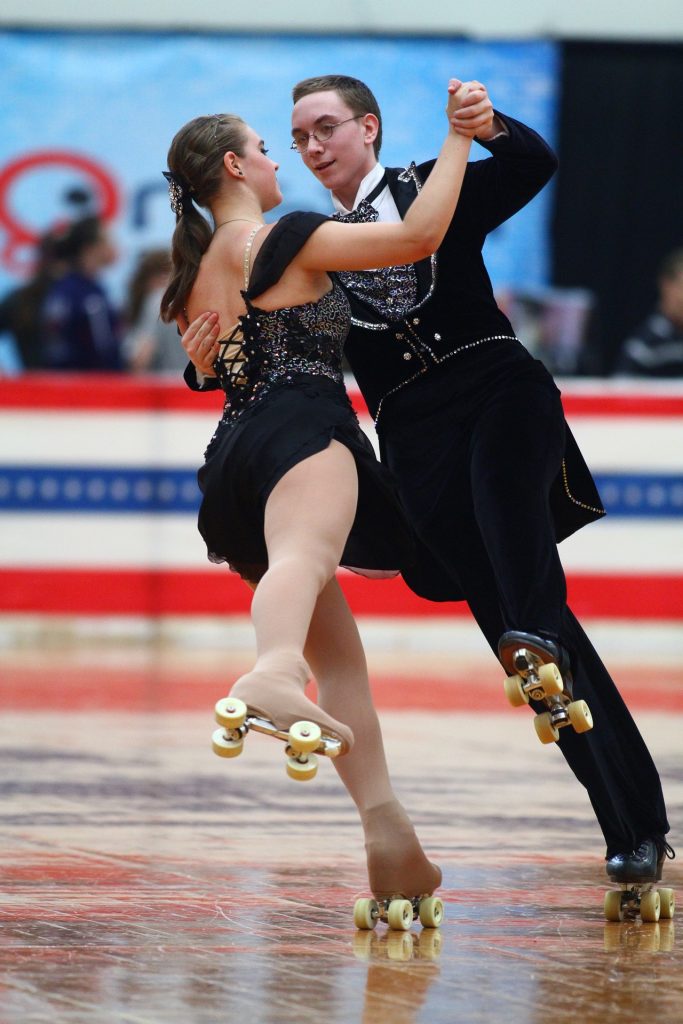 If you have been skating for as long as we have here at Rainbow Skateland, or if you are just now becoming a pro skater, there are certain things you should know how to do. Here we've compiled a list of skating terms and moves that any roller skating pro should have in their vocabulary:
Rexing
Rexing is a type of backwards skating that utilizes a sequence of step patterns such as figure 8, duck walk, or grapevine.
Scissors
Scissors is a way of moving across the rink on two feet by pushing the feet outwards from a 90 degree angle and then pulling them together again.
Dipping
Dipping is bending your knees and putting yourself in a squatting position while skating.
Spin
A spin is a skating move where you bend your knees, keeping your feet shoulder-width apart, and rotate your arms to one side close to your body, pulling your closer skate backwards and pushing your further skate forwards.
Spread Eagle
Spread Eagle is a move where you skate forward with your knees bent, spread your legs and rock back onto your heels, balancing on the back two wheels.
Salchow
To do a Salchow, start by skating backwards, complete a one-leg twist, do a quick jump, and land on your opposite foot.

Learn these tricks and you are sure to impress everyone on the floor. Take a look at our hours so you can come practice your newest moves. Contact us with any questions you may have.