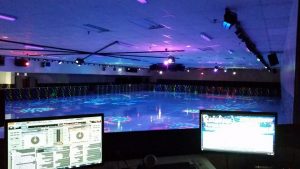 Living a healthy lifestyle can sometimes feel like a chore, but the best way to stick to your healthy habits is to find ways to make them a little more fun! When it comes to physical activity, it's especially important to find activities that get you off the couch without making you dread your next workout. Fortunately, roller skating is a great way to get exercise while having fun!
Health Benefits of Roller Skating
Build your core

– Roller skating engages your core abdominal muscles, making it a great way to work out your abs without doing boring crunches. You might not even notice it, but maintaining your balance requires you to flex and hold abdominal muscles that you might not normally engage.

Like leg day, but fun – There's no need for leg day when you skate regularly! Roller skating can strengthen your leg muscles, including quads, hamstrings, hips, and calf muscles. Bonus – you will also be working on your glutes without suffering through squats.
Don't endure, build endurance

– Tired of slogging through yet another boring mile on the treadmill? Come to Rainbow Skateland and skate your heart out to get a fantastic cardio workout while having fun, listening to your favorite music, and experiencing a party atmosphere.
There are so many reasons to roller skate, but what better reason than your health? Check out our schedule and invite a friend to join you for an evening of skating fun that also happens to be a fitness routine. You can also follow us on Facebook for updates, events, and more!