Are your kids getting enough exercise? According to guidelines, kids ages 6 and over need about one hour of physical activity a day! That can be hard to come by, with school and extracurricular activities taking up so much time, but we have good news: roller skating isn't just a fun way to spend some time with family, it's also a great source of exercise! Check out all the health benefits of roller skating: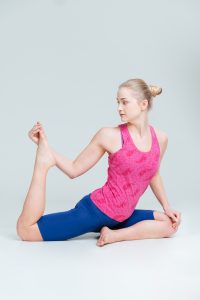 Cardio.

Roller skating is comparable to jogging in terms of an aerobic workout, with about half as much impact on the joints. Increasing your heart rate through aerobic exercise will strengthen it, just like any muscle, so that it can work more efficiently. Cardio exercise also increases oxygen flow to the brain!

Muscle Strength.

Did you know roller skating uses most of the muscles of your body? It strengthens your legs, your arms (when you use them for balance), and your core–the muscles of your abdomen and back which are so important for balance and posture. It's especially good for the legs. Plus, since it's so low-impact, it causes fewer injuries than most organized sports.

Burning Calories.

Depending on how vigorously you do it, roller skating can burn up to 600 calories per hour!

Boosting Mood.

Hanging around with friends and family, listening to great music, and getting some exercise are all a ticket to feeling happier, which is good for your body and your brain.
At Rainbow Skateland in Lockport, NY we understand the health benefits of roller skating. We also have great weekly specials to make it more affordable! Bring your family and join us for some active fun!