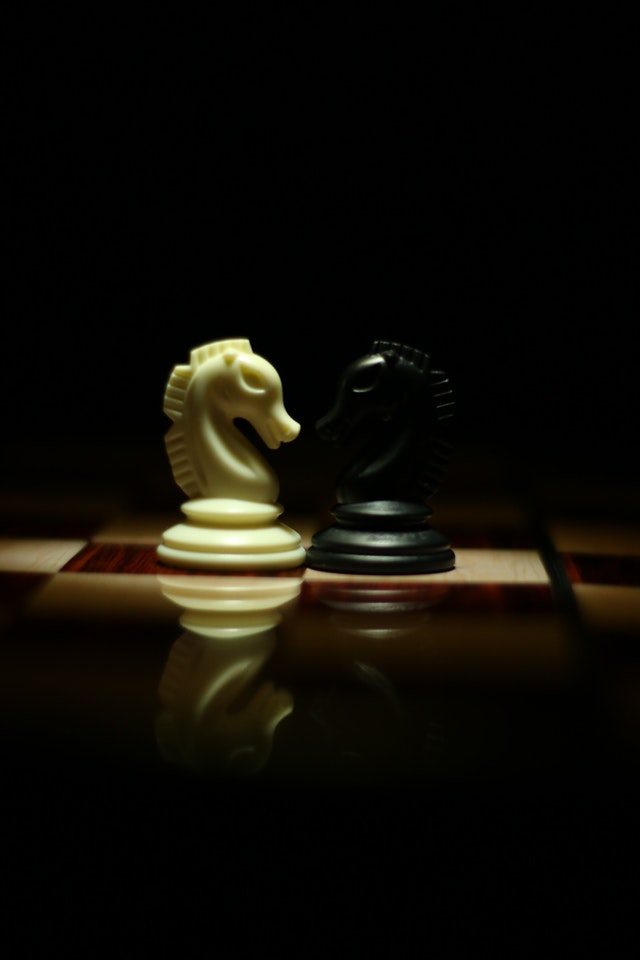 If you've ever played laser tag, you know it's a blast, whether you win or lose. But hey, we'd all prefer to win, right? Well, whether you've never played laser tag before or you're a seasoned laser tag warrior, up your game and learn how to win at laser tag with these tips from your Lockport laser tag pros at Rainbow Skateland.
How to Win at Laser Tag
Ready to dominate your next game of laser tag in Lockport? Just follow these tips to achieve the next level laser tag victory you've always aspired to!
Dress for success.
Comfort and ease of movement are key for laser tag, so don't wear uncomfortable clothes, high heels, etc. But for a real pro move, you should also dress in darker colors. Let your friends know to wear black or dark colors if you plan on playing laser tag, and get ready to feel like a ninja. You'll be much harder to see in the darkness of the Laser Tron!
Get in battle mode.
First things first, get the lay of the land and familiarize yourself with the laser tag arena so you don't get stuck in a blind spot or dead end. Give yourself a moment to let your eyes get used to the dark.
Keep firing.
Increase your score by continuously firing—it won't hurt you and you might as well get every point you can!
Stay mobile.
You've heard the term "sitting ducks" before, right? Don't be an easy target! Stay on the move, stay low, and if you have to make a run for it out in the open, opt for a crouching zig zag run. (Why yes, that is a technical term!)
Split up.
Speaking of sitting ducks, it's important to be a lone wolf! You and your teammates will be more effective if you split up. Not only is it easier to hide, but you also won't be as big of a target. Plus, you can try to surround your opponents by coming at them from multiple angles!
Practice. Practice. Practice.
Like any other skill, practice makes perfect! The more you and your friends play laser tag, the better you'll get. Once you've played several games together, you'll be operating like a well-oiled machine.
Good luck in your next laser tag battle! Remember that we not only offer laser tag during our regular open skating session hours, but also as the coolest parties in Lockport. Our party packages are great for birthdays, team parties, school fundraisers, scouting events, work outings, bachelor or bachelorette parties, and so much more. Combine laser tag, roller skating, and some friendly competition in the arcade for a day or night of fun you and your guests will never forget!