There are tons of benefits to roller skating. Did you know that roller skating is a great family activity?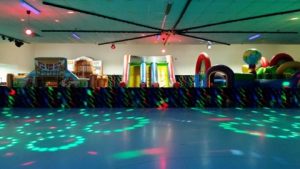 In this day and age it is important for families to spend time together. South Source, a publication of South University in Georgia points out that there are many advantages for families to spend time together. According to the article family time leads to stronger emotional ties between parents and children, more open communication, higher performance in school, and less behavior issues. We don't know about you, but all of these benefits sound amazing to us! So, what are you waiting for?!
Lockport Family Nights
We offer three sessions a week for family skating in Lockport.
Lockport Weekend Family Fun
Our Lockport rink has great weekend family deals as well! Join us on Saturdays and Sundays for tride and true family fun.