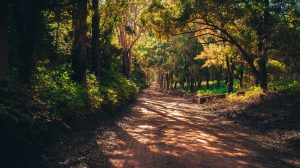 April is National Volunteer Month – a celebratory month where thousands of people give back to their community! Are you searching for ways to get involved?
Check out these ideas that we know you'll love:
Host a Fundraiser at Rainbow Skateland
Are you looking for a fun way to raise money for a local non-profit or charity? Host a fundraiser at Rainbow Skateland in Lockport, NY! When you set up your fundraiser with us, your group will get money back for every admission. Invite your friends, family, and neighbors to get involved. We won't be surprised if it becomes an annual event!
Clean Up a Trail or Park Near Lockport, NY
Get your kids involved in Keep America Beautiful Month (April) by bringing them to a local park or trail. Talk to them about how important it is for everyone to take part in cleaning up the community and keeping nature beautiful. There are many parks near Lockport, NY, from which you can choose. Here are a few beautiful options:
Rollin T Grant Gulf Wilderness Park
Town of Lockport Nature Trail
Royalton Ravine County Park
Ellicott Creek Island Park
Niawanda Park
This is a great opportunity to give back to the community and let your kids get much-needed fresh air! If you'd rather get involved with a local organization, you can do that too! By finding the right volunteer opportunity, you'll likely meet new friends and find a new hobby.
After enjoying the outdoors, bring the family to Rainbow Skateland in Lockport, NY! We can answer any questions you have about hosting a fundraiser at our skating center. Contact us today with your questions.