Did you know that roller skating is equivalent to running and jogging in terms of its health benefits and reduction of body fat? That's right! In fact, you can expect to burn between 300 and 600 calories during a full hour of roller skating depending on your pace. See, fun things aren't ALWAYS bad for you! At Rainbow Skateland, we think that roller skating is one of the funnest paths toward a thinner waist line around. See why you should check out roller skating as a great weight loss method!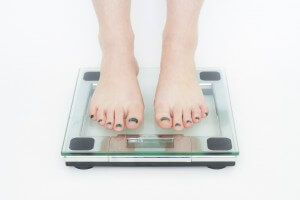 Why Weight Loss With Roller Skating is the Best! 
Fun – The American Heart Association recommends that we perform 150 minutes of moderate exercise every week to experience results. The much time with an exercise you dread can seem like an eternity, so switch it out for something you like, such as roller skating!
Not Alone – It isn't always easy to find someone to join you on you quest to be healthier. That's what makes roller skating so great! There will always be someone to share the rink floor with you. Chances are, you will find someone with the same goals you have, and you can motivate one another.
Inexpensive – Joining a gym, in many cases, can be a hefty financial burden for many people. Not roller skating! Visiting our rink is a really inexpensive way to get your exercise in.