Do you play arcade games often, feeding more and more quarters into the machine, wishing you could get those tickets to earn bigger and bigger prizes? There are some tricks that will help you get to the prize before you spend a month's rent on those machines.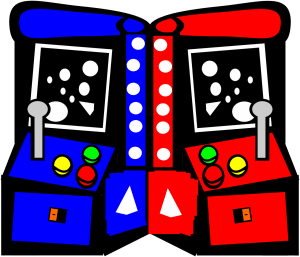 Use these tricks to help you win at arcade games:
1) Jumpin Jackpot: Most arcades have this game. The best way to control the machine is by using your hand to do the jumping, rather than actually jumping. Of course, you have to be on the lookout for staff members!
2) Get More Tickets: For older arcade games, there is a way to get more tickets. Try pulling the tickets out slowly, rather than quickly; if you do it that way, you can gain a few more tickets!
With newer games, start the same way. Pull the tickets out slowly until you feel a click. At this point, the roll will let go and you can pull out as many tickets as you like!
3) Look for Stacker Games: When you play a stacker game, and you win a minor prize, press the 'select/stop' button and the 'continue' button at the same time. Keep holding the 'continue' button until the row empties.
4) Beat the Claw: First, look at the prize pit. If the prizes are not packed in there too tightly, go for it. If the prizes are tightly packed the machine has just been stocked and it will be tough to win. Watch the player in front of you. If the claw looks like it is too loose it won't grab anything, move on. Finally, pick your target carefully. The perfect prize will be sticking out, unobstructed by other prizes, not too close to the side, but close to the chute!!