Skating, whether on roller skates or inline skates, is not only an enjoyable activity but also offers numerous health benefits. Engaging in skating as a summer break workout can help you stay active and keep your body in shape. Keep reading to explore some of the health benefits of skating!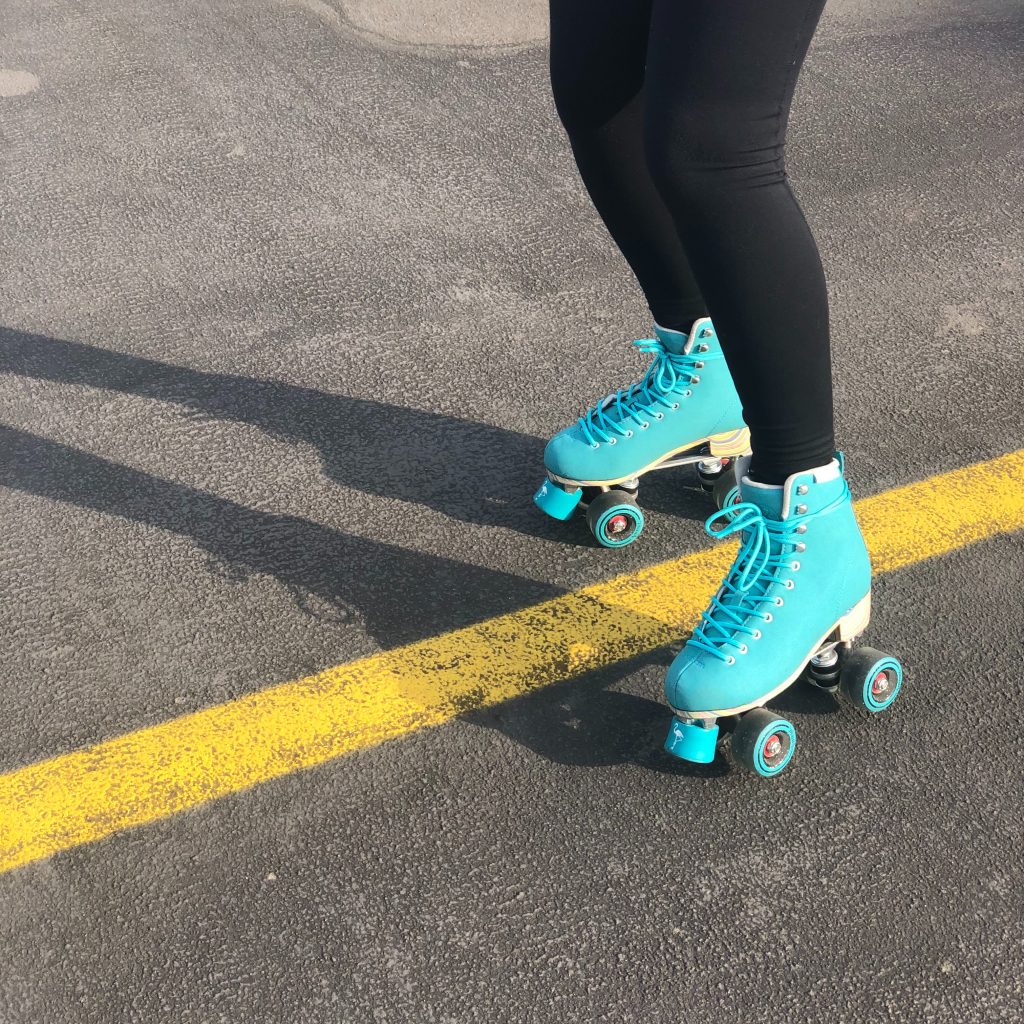 1. Roller skating is great cardio!
Skating is a great aerobic exercise that gets your heart pumping and improves cardiovascular fitness. It increases your heart rate, helping to strengthen your heart muscle and improve circulation. Regular skating sessions can contribute to a healthier cardiovascular system and reduce the risk of heart disease.
2. Skating helps you build your muscles and endurance!
Skating requires the engagement of various muscle groups, particularly in the legs and core. The continuous movements involved in skating help to build and tone muscles, improving strength and endurance. Skating primarily targets the quadriceps, hamstrings, calves, glutes, and abdominal muscles. It truly gives you a full-body workout.
3. Skating improves your balance and coordination.
Skating involves maintaining balance and coordination while in motion. This activity challenges your proprioceptive abilities, essential for body awareness and stability. Regular skating practice can enhance your balance and coordination skills, leading to improved overall motor skills.
4. Roller skating helps with joint flexibility.
Skating involves a range of motions, including bending, twisting, and flexing the joints. As you glide and maneuver on skates, your joints go through a wide range of movements, promoting joint flexibility and mobility. It can be particularly beneficial for the ankles, knees, and hips.
5. Skating is a low-impact exercise. 
Skating is a low-impact exercise, meaning it puts less stress on your joints than running or jumping. This makes it a suitable option for individuals with joint pain or those who prefer exercises with reduced impact. Skating allows you to get a cardiovascular workout without putting excessive strain on your joints.
6. Roller skating also helps your mental well-being!
Skating is not only a physical activity but also a mental one. It can be a great stress reliever and mood booster. The rhythmic motion and concentration required during skating can help clear your mind and promote relaxation. Additionally, participating in a fun and social activity like skating can enhance your overall well-being and happiness.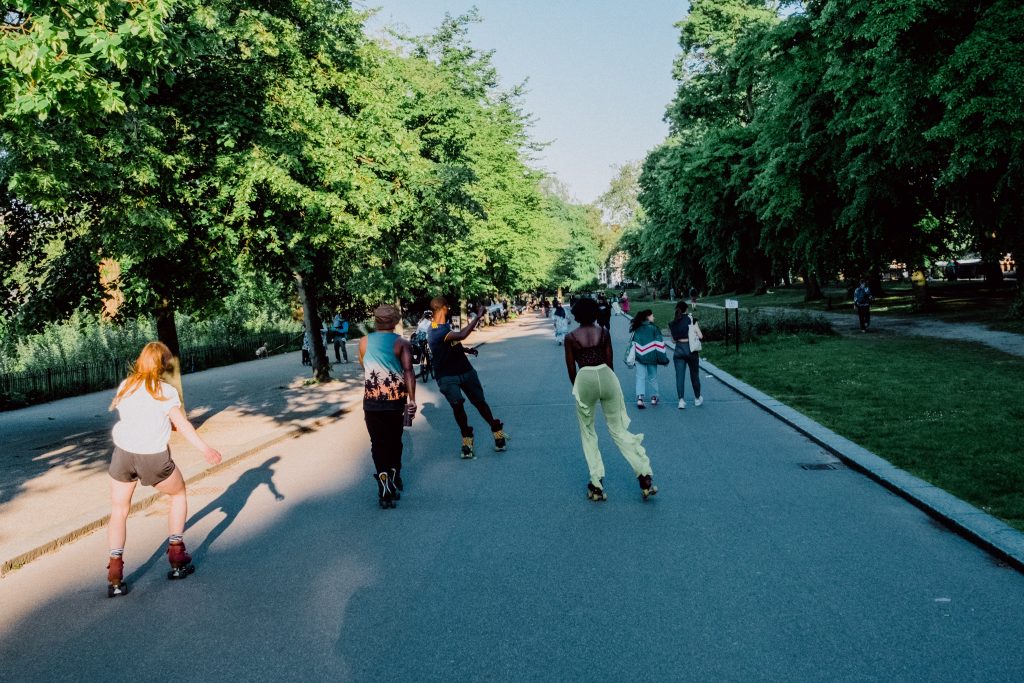 When engaging in summer break workouts on wheels outdoors, remember to wear appropriate safety gear, such as helmets, knee pads, and elbow pads, to protect yourself from potential injuries. Additionally, start with a warm-up routine and stretch before skating to prepare your muscles for activity and prevent strains or pulls.
Overall, skating offers a multitude of health benefits, from improving cardiovascular fitness and muscle strength to promoting balance, flexibility, and mental well-being. So, grab your skates and enjoy a fun and active summer break!